Reply
Topic Options
Mark Topic as New

Mark Topic as Read

Float this Topic for Current User

Bookmark

Subscribe
Highlighted
Re: The UnOfficial PSN Friend Finder
PSN ID:Thr33ArxHunter
AGE:20
HEADSET (Y/N):Y
KEYBOARD (Y/N):Y
LOCATION:Michigan
TROPHY HUNTER (Y/N):Y
GAMES:Black Ops 2 Zombies

BIO: Looking for more people to play BO2 Zombies

lonewhitewolf1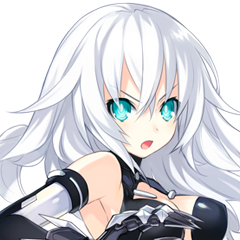 Online
Re: The UnOfficial PSN Friend Finder
PSN ID: lonewhitewolf1
AGE: 23
HEADSET (Y/N):Y
KEYBOARD (Y/N):N
LOCATION: Midwest
TROPHY HUNTER (Y/N):N
GAMES: GTA4, ar tonelico qoga are the only ps3 games i have to own.
BIO: I love gta and jrpg (gta when i want to drive around and blow things up and jrpg because i love the anime style of them.
Re: *THE UNOFFICIAL*Make NEW PSN FRIENDS.
PSN Name: Antiprojektz
Games:
Battlefield 3
Uncharted 1/2/3
Last of Us
Dust 514
Always looking for some people to play multiplayer with, let me know you saw this post when you do add me
.
Look forward to playing with everyone.
Re: The UnOfficial PSN Friend Finder
PSN ID: boxersc62 AGE: 19 HEADSET (Y/N): Y KEYBOARD (Y/N): Y LOCATION: West Virginia TROPHY HUNTER (Y/N): N GAMES: LBP 2, Borderlands 1/2, COD, plus more BIO: In college not a lot of time to play games but do have some will be getting GTA 5 so will be play lots of that here in a little bit but add me and say hey. I have a lot more game than the ones listed so just ask it see if i have it.
Re: The UnOfficial PSN Friend Finder
Psn id: jordon_dack
Age: 22
Headset: yes
Keyboard: no
Location: Idaho
Trophy hunter: depends on game
Games: call of duty black ops 2 (girlfriends), little big planet 2, resident evil 5, gran turismo 5, uncharted 3, dead island, the last of us, fall out new vegas, far cry 3, tekken revolution, assains creed 2 brotherhood and revelations, rocksmith, dust 514, and a couple others I really don't play
Bio: 22yo male I like to play all types of games including fps, sports, rpg, puzzle, strategy, etc. I'm kind of a nerd when it comes to the disgaea series and ff I really like dust, fallout, and borderlands having that much customization on a fps is awesome
bakacoconut69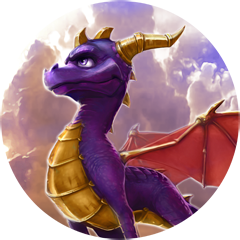 Offline
Re: The UnOfficial PSN Friend Finder
[ Edited ]
PSN ID: bakacoconut69
AGE: 24
HEADSET (Y/N): Yes.
KEYBOARD (Y/N): Not yet.
LOCATION: Twin Falls, Idaho, USA.
TROPHY HUNTER (Y/N): Sort of turning into one.
GAMES: Skyrim, FFXIII, The Legend of Dragoon (PS1)
BIO: I come from a family of gamers and we've had consoles in our household for as long as I can remember. My first memories trace back to a Sega Genesis, but I'm sure we had something before that. Anyway, I'm back in the gaming world after a long absence, armed with a PC and PS3 (I'm a little late to jump on the bandwagon of the latter, but I couldn't resist). My ultimate favorite game series is The Elder Scrolls and my favorite is Morrowind. I have a short attention span and am very outgoing. I suppose I'm just looking for friends since most of mine abandoned the world of gaming before I could enter back into it... they claimed they "grew out of it." Ha.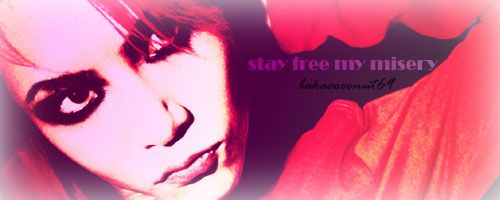 Re: The UnOfficial PSN Friend Finder
PSN ID: BearsMaulinKids

AGE:20
HEADSET (Y/N):Will in 3 days
KEYBOARD (Y/N): no

LOCATION: Spartanburg, SC

TROPHY HUNTER (Y/N): Sadly

GAMES: Currently own BF3, Bioshock Infinite, AC3

BIO: Been playing video games for a while, just switched to ps3 as a primary system. Had an Xbox for forever, ended up racking up 54,000 gamerscore over the 5 years. Laid back, just want people to play with and talk to often, as solo has bored me for years now. And my name comes from the Bible lol, 2 Kings to be exact

Looking for PSN Friends!
[ Edited ]
Hey there!
So I've had PS4 pre-ordered for quite awhile now, but I also just decided to pick up a PS3 for GTAV.
I traded in my 360 towards the PS4, so my network of Console Friends has now reached 0
So I'm looking for new friends on PSN, I'll mainly be playing GTA V on the PS3 until PS4 release.
Games I will own on the PS4 Launch Day:
Battlefield 4
Assassin's Creed 4
Watch_Dogs
Killzone 4
FIFA 14
I'm 20, from Toronto, Canada, have a mic. A little bit about me, I'm primarily a PC gamer, being in the top US WoW raiding guild - Blood Legion, and just generally going hardcore in any game I play.
Here's my PSN and feel free to add me; will look forward to playing with you guys in GTA V and on the PS4!
PSN: Sinnermighty
Thread merged into unofficial make psn thread. guardianbelle
PSN: Sinnermighty
PS4 Games Owned: Watch_Dogs, Battlefield 4, Destiny, FIFA 14, Assassins Creed IV, Killzone 4
PS3 Games Owned: Uncharted 1-3, NHL 14, GTA V, Dust 514, Saints Row 3

New to PSN! Always looking for new friends