Reply
Topic Options
Mark Topic as New

Mark Topic as Read

Float this Topic for Current User

Bookmark

Subscribe
Re: *THE UNOFFICIAL*Make NEW PSN FRIENDS.
I play on pspGo PsnID=PlasmaFrt
I play assassins creed blood lines
I play Gta
I play rockband
i play BF2
i play Brink
i play mw3 (some times)
Black ops (some times)
And Lbp2
Re: The UnOfficial PSN Friend Finder
[ Edited ]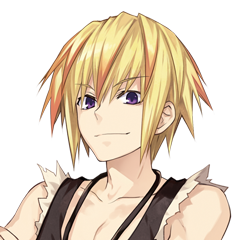 Offline
Re: *THE UNOFFICIAL*Make NEW PSN FRIENDS.
oversevethousand

Sometimes disappears from gaming for random lengths of time, enjoys racing, fighting, action, and role playing games. Probably other stuff that I forgot to mention. Fighting games aren't my forte by a long shot, but I love 'em all the same. Likewise, I love multiplayer games, but rarely do I ever have the schedule for it. Favorite games include the inFamous games, Sonic Unleashed, Sonic Adventure 2, Disgaea 3, Z.H.P., Monster Hunter, Mod Nation Racers, Dynasty Warriors Whatever, and more. If you want to hit me up, go for it!
Re: The UnOfficial PSN Friend Finder
PSN ID: D1EJED1D1E
AGE: 36
HEADSET: SOON.....
KEYBOARD: SOON.....
LOCATION: Arizona
TROPHY HUNTER: Y
GAMES: Infamous, Batman Arkham City, Resistance Trilogy, Killzone trilogy, Lego games, Borderlands 2, Uncharted trilogy
BIO: I'm an gamer who still remember running home from school to play Mike Tyson's Punch-out! I enjoy playing online with friends, but don't get too serious. I just recently converted back to Playstation after a stint with the XBOX (got tired of the try-hards, and little kids online). Hoping to find some friends to play online with and just have fun........remeber playing games for fun? Add me!