Reply
Topic Options
Mark Topic as New

Mark Topic as Read

Float this Topic to the Top

Bookmark

Subscribe
Highlighted
Re: re: Casual friends PS3 wanted
[ Edited ]
---

Extremeauto85 wrote:


If you have any of these games - ADD ME!... Extremeauto85
Madden 09
Ridge Racer 7
MLB 09 The Show
Midnight Club Los Angeles
Dirt 3
Little Big Planet Karting
Little Big Planet 1 & 2
Grand Turismo 5 XL
Call Of Duty MW3
Need For Speed The Run
Need For Speed Most Wanted 2
WWE 13

---
I have Little Big Planet & WWE 13. Feel free to add me, If you want. Also have a buddy who has them too.
Get your Portable ID!
Twitter @WKQQRocker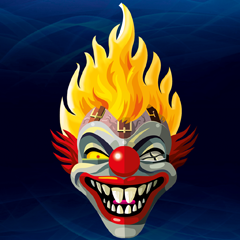 Offline
Re: re: Casual friends PS3 wanted
If you're looking to meet new friends--which to play co-op games with...I'd sugguest checking out "Home's Weekly Game Night" information mentioned in one of Home's "Activity Boards" located in Home Core Spaces: Home Square, Action District, Sports Walk, Adventure District, Pier Park and Indie Park.
You can also create an event yourself in the "Activity Board" that will be tailored to your schedule and the game inwhich you're wanting to play co-op in. Also, Home Weekly Game Nights aren't necessarly locked to the perticular game being hosted.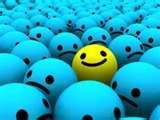 To be yourself in a world that is constantly trying to make you something else is the greatest accomplishment.
Re: *THE UNOFFICIAL*Make NEW PSN FRIENDS.
[ Edited ]
PSN= MrUnlucky14
Games=
Assassians Creed's except number 2
Bioshock 2
Skate 2
MAG
Fallout 3
Far Cry 3
God of War 1 and 2
Modern Warfare 2
Little Big Planet 1
Little Big Planet for VITA (You can always find me on that)
Uncharted 2
Re: *THE UNOFFICIAL*Make NEW PSN FRIENDS.
Hey guys.. new to ps3 and all..
psn: kartizZle_ (that dude is right we dont have to add it but some people are dumb
)
I play
black ops 2
little big planet 2
playstation all-stars
gta4
saints row 3
dead island
and hoping to pick up Assassins creed 3
would love an add for some gaming
PSN ID: Lenny-Lowry AGE: 26 HEADSET (Y/N): NO KEYBOARD (Y...
[ Edited ]
PSN ID: Lenny-Lowry
AGE: 26 HEADSET (Y/N): NO
KEYBOARD (Y/N): NO
LOCATION: Estonia
TROPHY HUNTER (Y/N): Yes!. First I'll play games for fun and then going for trophies.
GAMES: Assassin's Creed, Red Dead Redemption, Resident Evil 5-6, Tekken 6, Tag Tournament 2, Infamous 2, Hitman:Absolution, Max Payne, Silent Hill: Downpour, Buzz World, Buzz Music, Dead Rising 2, Yakuza 3, Monopoly Streets, I Am Alive, Amy, Uncharted 1-3, AND MANY MORE.
BIO: I like good gaming with a lot of entertainment and fun (and I am a trophy hunter for sure)
. Add me!!