Reply
Topic Options
Mark Topic as New

Mark Topic as Read

Float this Topic for Current User

Bookmark

Subscribe
Highlighted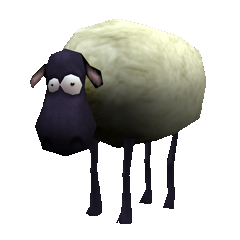 Offline
Hey, I'll add you. I play COD Black Ops... I have mw2 but since the hacked lobbies I haven't played it much. I also play Grand Tourismo which is hella fun.
All my friends are awesome... so you'll probably end up adding them as well and before you know it your friends list will be full! :-)
Thanks bunches! (:
I ordered a lot of games and stuff so I won't have mw2 and Black Ops until tomorrow, those are the only games I don't have yet! And I won't have a mic until tomorrow! /:
yes one thing I did not like about ps3 was because they don't come with headsets which result in no teamwork. believe me a headset will put you on top of the games. yea if you know what you're doing then my buddies will also add you and that other guy that posted here haha because i need more ps3 buddies. the next game i recommend you to get is killzone 3 which is coming out i think in 3 weeks which a majority of ps3 community will be playing.
Re: *THE UNOFFICIAL*Make NEW PSN FRIENDS.
hey guy's i've been a 360 gamer for long time but since i got my ps3 i find it to be more fun soo ADD me please looking for psn buddys i mostly play RPGS and Fighters,Shooter's in that order lol i dont have a mic Yet! will soon but i can text chat
my psn is ADigitalGod
Re: *THE UNOFFICIAL*Make NEW PSN FRIENDS.
heya guys,
since i'm not really great at mp games, i tend to prefer co-op games rather than competitive games. i'm looking for psn buddies since all my friends either don't play games or are hardly ever online. so please add me.
my psn id is: jumpy777
Re: *THE UNOFFICIAL*Make NEW PSN FRIENDS.
Hey guys I'm new to ps3, and I just bought a whole bunch of cheap games from my friend who sold his xD
none of my friends have a ps3, they think it's all about the 360 which is lame in my opinion....
my psn id is: LeavingEden
and the games i have are:
fifa 11
mw2
black ops
nba2k11
tom clancys hawx
rachet & clank
and i'll be getting some more soon like uncharted maybe. but feel free to add me
Re: *THE UNOFFICIAL*Make NEW PSN FRIENDS.
So my old ps3 broke and I had to get a new one, losing all my data in the process. So I have only 2 friends now. Many more would be appreciated.
My ID is anonymousss54.
I play-
Assassins Creed I, II, & Brotherhood
COD Black Ops
Uncharted I & II
Resistance I & II
Lost Planet 2
Red Dead Redemption
and much more. Also I don't have a mic right now, but I'm getting one soon.
(And am I the only girl out there?)