Reply
Topic Options
Mark Topic as New

Mark Topic as Read

Float this Topic for Current User

Bookmark

Subscribe
Highlighted
4 replies 227 views Edited Oct 28, 2012
The good ol' Playstation; a lovely work of art and also a monstrous powerhouse. One will never know what can come out of it: games about gods, games about treasure hunters, games about friendship, and games about thieving raccoons. There's fun to be had, memories to be shared, and most importantly of all, good times, no matter how you use it or which console you play on.
The original Playstation wowed the world with its impressive 3D graphics and astounding library of games. Crash Bandicoot, Final Fantasy VII, Silent Hill, Metal Gear Solid, and Resident Evil are all but just a few. The PS1 still carries on today with the introduction of PS Classics on the newer consoles, like PS3, PSP, and PS Vita.
The PS2 was quite a marvel, and like many other gamers, it was special to me. The game selection was so massive that no matter what you selected, you were bound to have a good, unique time. I personally never had a PS2, but every day for nearly two years I would go over a friend's house and play one of the many games he owned for it with him. Those times were honestly some of the most fun I've had in my life. It was then that I realized just how incredible it was to escape to a world that I couldn't actually enter.
The PS3 in my opinion made one of the best innovations on a Playstation console: online play. Sure, the PS2 had it, but the PS3 literally took the concept and blazed right through with it. A fresh new Playstation Store, trophies, friends, messaging, PS+ (really wish I had it!), Playstation Home, and more all came about.
When the PS3 came about, I had just moved to a new town and, being shy, didn't really know how to make new friends very well at all. The PS3 helped with that maybe surprisingly, as a few kids at my school had it and by playing with them I was able to get to know them better. We became trophy hunting buds and had good times playing multiplayer games together.
I don't have a PS Vita (yet), so I can't talk about it, but I can still gush about the PSP. The PSP is a weird console but in my honest opinion it's one of Sony's best. Online play on a handheld, and a crazy selection of titles and features make it great. In fact, randomguard, another member of the PSN community, recommended "Corpse Party" in his post and I just had to get it. So far, I'm loving it! It does horror just so incredibly well that I haven't been able to put it down today! It's addictive, creepy, and mainly fun, and it just goes to show how the Playstation community is great too.
The Playstation has really changed my life in multiple ways, and somehow through it all my expectations haven't dropped one bit. It IS the defining video game console for me, and the majority of my good times in video games have been had with it. It can take you to places you never knew were even plausible. Honestly, there's no other for me.
I love the Playstation. Thanks for being there with me through all of these years!
Re: The Playstation and Me
Oct 30, 2012
Awesome story, Maple! You defintiely need to check out PS+. It's a great service and worth getting. I download so much free games, I keep deleting stuff off the HDD to get more room. As for Corpse Party, after hearing you talking about it, I will definitely check it out since it's a great game to play on Halloween.
Keyblade Wielder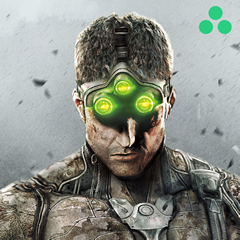 Registered: 11/19/2002
Offline
9869 posts