Reply
Topic Options
Mark Topic as New

Mark Topic as Read

Float this Topic for Current User

Bookmark

Subscribe
Highlighted
Re: The PlayStation 4 gives up 5.5GB of RAM to game developers
I'm sure glad I don't have to worry about HDD space,500 GB is more than enough for me since I only rent most games and so I delete the saves after returning them and I only actually own a few games per year then after a while I trade them in or something..thus getting rid of those saves too.
I plan on downloading much more PSN games and Demos than on PS3 But I'll probably get rid of them(especially demos)after a while,I add a bunch of custom music But I never go past 1 GB
Re: The PlayStation 4 gives up 5.5GB of RAM to game developers
If people are cancelling pre orders over this, I'm glad .. Their IQ is more suited for playing on XBone

PS4 Pro CUH-7051B w/ 512gb Samsung 840 Pro SSDPS3 Slim Move Bundle CECH-2501B w/ 240gb Intel 335 SSDVita Slim PCH-2000 w/ 8 gig card
Re: The PlayStation 4 gives up 5.5GB of RAM to game developers
[ Edited ]
---

da1writer wrote:


---

My god...

After making some phone calls and talking to some of the neogaf devs (there are actual game devs on that forum who I'm friends with before their fame to game). It's confirmed and now I have to edit PlayStation Spec portion of the PS4 main thread ...

http://www.neogaf.com/showpost.php?p=73024816

"-At most, the OS uses 1.5GB, with a good amount of that helping the HD recording feature and on the fly switching/ multi tasking
-4.5GB is indeed about what's available for devs at present.
-1GB is set aside for futureproofing OS operations down the line.
-1GB for developer reserve, should they need it"

I was also told that due to this Lowering of ram for the developers, the CPU clock can be overclocked to compensate.

Where did I hear that before...

http://www.engadget.com/2013/07/22/sony-playstation-4-fcc/

---

This sounds legit as it would make sense for them to have leeway to update the os. What I don't understand is why 1GB is for developer reserve, why not just make it 5.5GB if they can use it anyway. What is the the point of separating it?
GuRuAsaki2098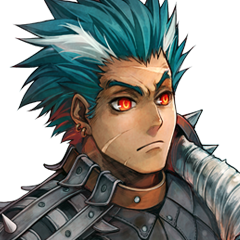 Offline
Re: The PlayStation 4 gives up 5.5GB of RAM to game developers
With 8GB of RAM compared to PS3...
I think, no matter how much we are getting for Games, it'll still be more then PS3,
& thats all we need to know, ~_~
There is no reason to Discuss, or Fight over it, oO
Hey, Yo, Waaaaazzzzuuupp!!! .................................................................................................................
Playstation 4
.......................
Too much Networking, & Socializing, but yet not enough Gaming... ~_~
Not My Style!!!
Get Your Portable ID!