Reply
Topic Options
Mark Topic as New

Mark Topic as Read

Float this Topic for Current User

Bookmark

Subscribe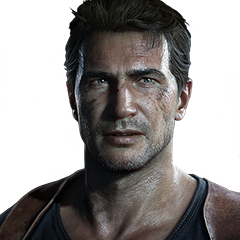 By: PreciousJewel23
First Son
1 posts
The PS4 Community LOVES The Order: 1886
2 replies 1133 views Edited Jan 10, 2016
Let me cut to the chase by saying The Order: 1886 needs a sequel developed by Ready at Dawn and Sony Santa Monica. The IP was a visual and plotline masterpiece, and truly differentiated itself from any title I have previously played. The time period setting combined with the supernatural elements and future weaponry gave the game a unique experience. The characters were truly engaging and fully fleshed out especially those with ties to actual historic events (i.e. Tesla, Jack). Base on the events that occur in the game you can get an idea of just how far down the rabbit hole this story is intended to go. DON'T LISTEN TO THE REVIEWS FROM FAKE NON-GAMING JOURNLISTS, LISTEN TO THE PS4 COMMUNITY. WE LOVE AND SUPPORT THIS GAME. The title sold well and can be a huge franchise for Playstation. I have heard nothing but sequel requests. The length and linear gameplay style fit the game perfectly (but wish the world was a little more accessible for us to explore the great environment) , and of course gameplay can be improved but it won't keep you from enjoying this title. I and many others will be awaiting a sequel from Ready at Dawn!
Re: The PS4 Community LOVES The Order: 1886
Jan 11, 2016
This will mostly come down to how the game sold. According the Vgchartz, the game sold just below the 2m mark. Considering how much anticipation going on with the game, I'm assuming the game didn't perform as expected. Having a sequel would be fantastic, I personally enjoyed it.
Re: The PS4 Community LOVES The Order: 1886
Feb 16, 2016
I think Sony started selling TO 1886/ PS4 bundles. I remember reading a blog that estimated that if Sony bundled PS4 w/ TO1886 estimated total sales would be 10 million units worldwide. Now, this was an early article, but i'm pretty sure its selliing well worldwide. I know it sold well in Europe and Australia. I think it sold well in the US. As for a sequel, the ending to the game seems to point in that direction. It seems many fans, including me, hopes this is the case. Come on RAD, we love the universe you have created! Give us a sequel!