Reply
Topic Options
Mark Topic as New

Mark Topic as Read

Float this Topic for Current User

Bookmark

Subscribe
Highlighted
The New Playstation Store FeedBack
46 replies 1430 views Edited Nov 2, 2012
First off i Gotta say That the New Layout is Good & Smooth the Begining of Things to Come in the Future, But Still it ain't Perfect. 1: The Transition Between the Store & the XMB Menu is Not Smooth and Fast. Take for an Example the Photo Gallery on The XMB, The Transition From the XMB to The App & Vice-Versa is Really Smooth No Long Waits to Get Back to The XMB Menu Screen. So The New Store Performance Need to be Something Like That. 2: If The New Store Layout is Running Like an App Now Why not Give Us the Ability to Use The XMB While in The Store. & Last 3: The Checkout Process Just to Download a Demo or Other Contents From The New Store Layout is too Much. There is too Much Checkout pages you Gotta go Through Just to Get Something to Download or Purchase, unlike the Old Layout. I Hope That The Playstation Store Team Will Read This, Thanks.
Re: The New Playstation Store FeedBack
Nov 2, 2012
I want to know why I keep getting kicked out of the store every few minutes. If this new store ends up making me unable to download anything anymore im going to be very unhappy.

Who Are the Playstation MVPs?
|
MVPs Terms and Conditions
|
PS Vita News
|
PS4 News
|
Follow me on Twitter
Re: The New Playstation Store FeedBack
[ Edited ]
Nov 2, 2012
OP I have to disagree with you on this. The new PSN store is in my opinion a convoluted mess reminiscent of the Xbox Live Marketplace only worse. No longer is the store an easy to use store front with an intuitive GUI it's a mess of confusion about where I can find a specific type of DLC. I can't find a way yet to sort to see all DLC for games broken down by alphabetical orderlike we had with the old PSN store - I have to try to figure out what kind of DLC Sony thinks a particular add on is and then randomly search. I'm one of the guys who plays both PS3 and Xbox and the best thing Sony had over over Microsoft apart from free online play was a great online store interface, and now I'm afraid the new store is worse than the Xbox Live marketplace interface with its MS Metro UI.
We still haven't gotten the ability to sort our download history by game so we still have to scroll through years of downloads just to find a particular piece of content, this wasn't too bad when you could be at the game and see all associated DLC with 2 or 3 clicks but now we don't even have that ability. Sony you have taken many steps backwards with this store front and you should go back to the old one ASAP until you can design a new store front that maintains the ease of use of the old one.
At the bare minmum give us the option to switch back the the old UI, maybe they could call it the "Classic Layout" for those of us who dislike their new tablet inspired interface. And like Poster#2 I'd like to know why I've been having signon problems with the PSN since last night.
FidelityNy
Uncharted Territory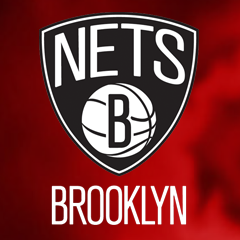 Registered: 07/08/2012
Offline
1283 posts
Re: The New Playstation Store FeedBack
Nov 2, 2012
The layout is perfect, everything is simple and to the point. I find content on this layout faster than the other. I love the typing method, wish the Youtube app used it rather than the current one it has.
Re: The New Playstation Store FeedBack
[ Edited ]
Nov 2, 2012
SONY has silently deployed the new PSN Store UI to the Americas.Here we go.
---Feedback, First impression---
PRO
|The New PSN Store file downloaded & installed smoothly. Starting the store was smooth and in doing so I came to find out the new PSN UI was built upon the same set of software used for the Video Unlimited Preview App.
|The main store section or What's New currently displays 5 screens that can be navigated with L1 & R1 or by moving through the tiles with the D-Pad.
|Search is your friend. Searching for a keyword will display all matching available DLC.
|When viewing a store section [Games, movies, etc] all content is shown together.To better make sense of the content make use of Filters [Price, Own, Rent (e.g. If you are under movies and want to see movies for rent then add the RENT filter)] & Sort [Date, A-Z, etc]
|All content is clearly market [Game | Movie] If it is a game then it will clearly display the compatible device [PS3 | PSP] To
|Purchase/Download DLC is now indicated by a white metro style PSN Bag. Like the previous one, I wish it was red.
|In-store video playback. It would be even better if all trailers could be streamed thus making the download an option.
CONS
|Navigating the store isn't as smooth as I thought it was going to be. Compared to the Video Unlimited Preview App, the new PSN Store is lagging & when compared to the smoothness of the old PSN Store it is really lagging. I'm not saying the PSN Store is a lag fest, just that when compared to those software, the store need some speed tweaking. It isn't anything that breaks the store but compared to those software it is a step back. Navigation should be just as smooth or smoother than in the mentioned software.
|Download List. The store's major let down is displayed under My Downloads. Supposedly the new PSN Store is a direct effect of our feedback. Really? The download list is the section of the store that displays more lag [can't be scrolled as fast one could on the old PSN Store] and while any other section of the store that displays a list of DLC has option for Filter & Sort, My Downloads offers none. Major let down.

|Low quality game screen shots & content images throughout the store. I hope that from now on game screen shots and images display addons content like skins are of better quality.
Re: The New Playstation Store FeedBack
Nov 2, 2012
---

Mercenary09 wrote:


I want to know why I keep getting kicked out of the store every few minutes. If this new store ends up making me unable to download anything anymore im going to be very unhappy.

---
That's not good. I have not experience that behavior.
It looks like SONY is still trying to fix some performance issues with the PSN server
http://playstation.custhelp.com/app/answers/detail/a_id/2185
Re: The New Playstation Store FeedBack
[ Edited ]
Nov 2, 2012
I like the new layout after checking it out. Things do seem to be set pretty easily so things can be found as quick as you want, assuming you know what you're looking for. The images in general seem to be much clearer and sharper than the earlier store. I do hope this comes to Vita also as it'd seem to fit right in with it as well.
That said, I'm not sure about the store being handled as an app sort of thing but if that's how it's gotta work that's how it's gotta work. I hope the initial load time of the store can be cut down a little and that the store gets a little smoother as hiccups seem to occur every now and then, but all around that might be attributed to a new store being launched and many people checking it out at once.
Only things I'd like to see:
1) As stated, bring this to Vita. The layout really seems like it'd fit in even better there than it does on PS3.
2) Add ways to sort the downloads list. I know you all know but it can't be echoed enough. A way to sort by format, IE DLC, PS3, PS Vita, PSOne would be a good start as to at least ease searching a little until more sorting ways could be added. Would be nice to think, "Ok, I'm looking for PS3 DLC." then be able to simply choose my downloads list, specify PS3 as the system I want content for then specify Add-Ons or DLC to find that content specifically for PS3. A way to search would be nice too so if we know exactly what we're looking for it can be found even easier.
3) If the store is going to run like an app at least let us use the XMB much like we can while playing games or other things
4) If the PS Move isn't supported by the store natively already please add this. I can already see how being able to point and click with the PS Move could be beneficial with the new store.

Re: The New Playstation Store FeedBack
Nov 2, 2012
i think i agree i dont like the new store as it feels like i should be holding a tablet in my hand instaed of a PS3 controller and since PS3 dose not use a crappy tablet controller like nintendos new joke of a system the Wii U we should not be forced to change are store from the much liked format to this awful new store and god forbid if sony is thinking of making the PS4 to be anything like that joke of a system Wii U
Want to Hear the Best Rock Music On The Net Check Out digitalrevolutionradio.com