Reply
Topic Options
Mark Topic as New

Mark Topic as Read

Float this Topic for Current User

Bookmark

Subscribe
Highlighted
Re: The New PSN STORE SUCKS
i agree its horrible
---

rramsdell wrote:


I don't really know what direction, you guys are heading in, but your new lay out sucks. All my friends dislike it as well. Terrible update!

---
Re: The New PSN STORE SUCKS
Poorly done and they know it. And yet there only good at hiding any posts on the subject. Nice that they don't listen to there community. They need to get there head out of there bubble.
Re: The New PSN STORE SUCKS
The new lay out sucks! Still having issues and can't believe SONY adopted this way. A lot of other users feel the same. I do like change but I would trash this layout into garbage.
Re: The New PSN STORE SUCKS
i LOVE the new layout. its easy to navigate. my only issue is the loading. much too slow compared to the older version. at least its not like the very first version of the store. that one was horrible.
Re: The New PSN STORE SUCKS
---

Starzseed wrote:


Old PlayStation Store VS New PlayStation Store (Early Speed Test)

---
Starzeed , That ain't funny.
But I can't stop laughing from your demonstration. I still can't believe they did this to us.
Re: The New PSN STORE SUCKS
[ Edited ]
That video is awesome. The new store is awful, and this is proof enough. What the hell are you thinking Sony? I haven't even been to these forums in several years, but I had to come back to declare my hatred for the new store. Get rid of it, or at least let the users choose which one they want to use. Terrible, terrible, terrible.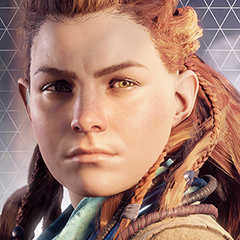 Offline
The store stays as is. No going back. Just making adjustments and improvements where they are needed.
Check out my PlayStation dedicated blog, PlayStation Persuasion! playstationpersuasion.tumblr.com

PSN: ScreamAimFire999
Re: The New PSN STORE SUCKS
[ Edited ]
Dude I agree. This PS Store is bullocks... I only wanted to Download one avatar and after taking like 2 minutes to load my Cart it kept giving me an error at Checkout. Hey... no problem Sony, I'll spend my money elsewhere. Okay? Okay...
f-f-f-fail...