Reply
Topic Options
Mark Topic as New

Mark Topic as Read

Float this Topic for Current User

Bookmark

Subscribe
Highlighted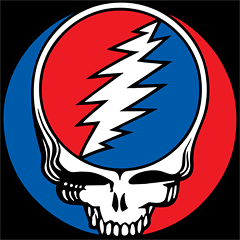 Offline
Re: Teamwork vs. Individuality In Starhawk
---

SpaceNun wrote:


I agree but not really when teams are balanced. Then it all comes down to coordination imho.

---
a good team will always beat a group of individuals, but as far as the OP starhawk/warhawk can be played easily as an individual or lone wolf.
Re: Teamwork vs. Individuality In Starhawk
This thread reminds me of a little slogan I use to be involved with: "I am an Army of one." Thank you US Army for having the most contradicting slogan ever.

Re: Teamwork vs. Individuality In Starhawk
[ Edited ]
For the most part sure. But I RARELY see anybody win a tough game of CTF by themselves. I am always coordinating attacks and flag grabs even when I don't get much help. And many of those games without help are simply me dying a ****load and winning or the game being a tie. Lone wolf flag running lol.
Sure in the air or tank as you are braping the other team. Any decent Warhawk player can do this. I see people who do nothing but this in games WHERE I am the one setting up the actual win which involved myriad numbers of other people. You can have a great KDR in either game, and I talk about SH to a much lesser extent especially since CTF is awful now, but those pilot only players with the great KDRs are rarely winning the game for their team. There is only so much you can do as a lone wolf and winning isn't really one of them.
It's up in the air how much that 44 and 6 guy actually did in the game when he has next to zero team points and hardly a base capped. Half the time they won't even help you get a flag out for fear of dying. It's patently ridiculous and so cowardly to take that route.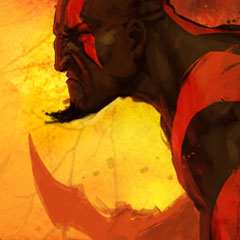 Offline
Re: Teamwork vs. Individuality In Starhawk
[ Edited ]
---

CRO_NOSM1-BUBA wrote:
also, it may seem irrelevant for me to keep mentioning mgo, but I'll flesh the reasoning out a little later.

---
Here is a great article going into more detail about MGO, and how exactly it exemplifies and perfects the aspects of teamwork:http://www.gamersguidetolife.com/2010/11/why-metal-gear-online-is-best-game-ever.html
Anyways, while MGO was amazing for teamwork and extremely satisfying in coordination of objectives, it was at the expense of fun sometimes. Meaning that it was so hardcore, so team driven, so full of "pros" that it was hard to just pop it in and have quick fun matches (although online games in general need to glean some of the ways it perfected teamwork/clans). While on the other hand a game like warhawk, although not as tactical, cooperative, or arguable engrossing was always fun––I and most people, mostly soloed while if you wanted you could work together. SO in this sense games like warhawk, and subsequently starhawk, have always been relaxed and chill games for me.
In my experience with the PS3 only two online games have captivated me, the first warhawk (and subsequently starhawk), and the other MGO---the first for it's relaxed and always fun nature, and the other for it's hardcore cooperative and deeply satisfying nature.
Starhawk as a whole though lends itself to more cooperation and strategy than say Warhawk (hence I created the tactics thread), but there needs to be more incentive/need for it. The one man army that the hawk can become is the biggest challenge in my opinion. SOMETHING TO THINK ABOUT.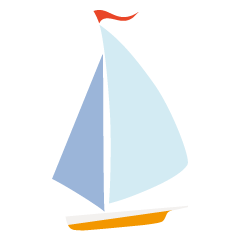 Offline
Re: Teamwork vs. Individuality In Starhawk
This is taken from a zones persepctive:
You can go solo, sure, but plenty fo times I find people working as a team and they will run the table.
I mean, a tank can be devestating, but a guy on an RB teamed with another guy gunning can ruin it.
Re: Teamwork vs. Individuality In Starhawk
Good topic.
I think it's a little of both.
For someone wanting to emphasis the teamwork, you really have to be social in some sense.
There are those who intentionally will not get on the mic because they don't want to socialize.
Even if the convo is strictly about what's going on in the game. I am ok with that.
I like the teamwork in starhawk because it's a good feeling when people are performing their role
in the game. Even in a loss. I can take a loss if we work good as a team.
I've noticed that with the top players, their win/loss ratio is at least 3 or 4 to 1.
That speaks volume which means that the very best players in this game can play as an individual.
But those are more the exception than the rule.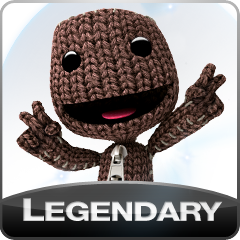 Offline
Re: Teamwork vs. Individuality In Starhawk
Thanks everyone for all the great replies to my post.
I personally feel Starhawk is more about the individual than the team "most" of the time and here is why I feel this way.
First, your team will almost always win if you have at least one or two more skilled pilots on your team than the other team.
Skilled pilots keep the other team from gaining map control and keeps the other team in a constant re-build mode for much of the round.
Starhawk's game mechanic does this without any need to talk to your fellow teammates. You get in your Hawk and start hunting anything with a red triangle above it's head and start pounding the enemy's structures.
When Hawks are not available, again just a few more skilled players on one team makes all the difference in most cases.
The player's own personal need for high kills scores forces the player to go on the hunt without the need of the others on his or her team.
As for modes other than TDM, you do need to work as a team for a greater chance of success but I have personally captured the flag or captured zones hundreds of times without the need of my fellow teammates directly. It was often more difficult but not impossible if you first weakened the other teams defenses. I would bet most of us have done this as well.
Only when you have a skilled couple of enemy defenders does this really get difficult to do but you could often have success with the right strategy.
Most of us by now have played hundreds, if not thousands, of rounds without ever having to communicate to our fellow teammates for the win. Starhawk just doesn't force players to depend on others in this way. Sure, successful clans know that communication is key but even when I find myself in a match with mostly clans, rarely do I ever hear them talk about the needs of their team to each other.
It quickly (at least for most of us) becomes instinctual as to what needs to be done to win a round. Each of us plays to their own strengths. We quickly adapt to the changing conditions on the battlefield. All without much need to communicate with each other. I guess that alone is a pseudo form of teamwork but again I feel that the individual strengths of a few outweigh a team of less skilled players.
Not that is a bad thing, but Starhawk, again in my opinion, doesn't force teamwork as much as you would think. At least not like many other modern multiplayer games do. Players just "learn" what needs to be done and more often win based on the skills of a few.
I'm sure not all of you will agree but that has been my experience ever since the beta.
Thanks again for reading.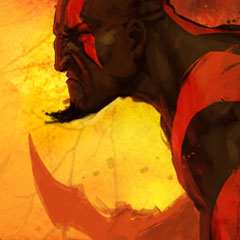 Offline
Re: Teamwork vs. Individuality In Starhawk
Exactly communication is key, and this is where MGO also shines (I would recommend reading the link I posted)––in that they designed a codec within the game, so at a push of the select button and some arrow keys anyone could communicate vital information.
I really think something like the codec should be put into other multiplayer games.