Reply
Topic Options
Mark Topic as New

Mark Topic as Read

Float this Topic for Current User

Bookmark

Subscribe
Highlighted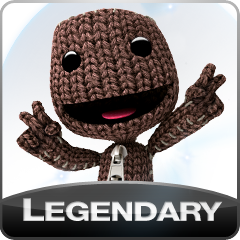 By: RubiconAlpha
Uncharted Territory
1208 posts
Find more conversations like this:
Teamwork vs. Individuality In Starhawk
[ Edited ]
46 replies 937 views Edited Feb 24, 2014
I have recently read an article about Teamwork vs Individuality in multiplayer games and was wondering how the community feels Starhawk ranks on this scale.
Here's a sample of the article by Michael Parker :
Teamwork vs. Individuality
Some games are more at risk of teammate frustration than others. The biggest factor in whether teammates will get annoyed at each other is how reliant on their teammates players are, and therefore how much a player can accomplish on his own.
Every team-based multiplayer game sits somewhere different on the scale:

Teamwork wins <---------------------------------> Individual skill wins

Team-focused games include Team Fortress 2 and World of Warcraft arena. TF2 teams are closely tied together, with a medic healing their teammates, and their teammates protecting the medic. Once the medic dies, their teammates quickly fall. Similarly in World of Warcraft arena, healers must heal correctly, teammates must control the opponents at the right time and protect their healer. Teamwork is absolutely essential to success and without it individual players have no chance.
In Team-focused games, an organized team of unskilled players can beat a disorganized team of skilled players
Individual-focused games include Counter-Strike and Call of Duty. One person can kill the entire enemy team, without any support from his teammates. One good bullet to the head can kill each player. If you're good at these games, you can join a server and get a great personal score, no matter who you're playing with. Having a good team obviously helps (and at the highly competitive end, teamwork can become essential to win), but compared to other team-based games, individuals can really shine on their own.

In Individual-focused games, a disorganized team of skilled players will beat an organized team of unskilled players
There are advantages to both design directions:
Individual-focused games - Advantages:
Players can win the game all on their own
Its more obvious who is good and bad at the game
Players don't need any friends to play
Players can play whenever they want, drop in / drop out
Players don't need to group up, form teams or wait for teammates to come online
Less opportunity for griefing (you can't make your team lose deliberately so easily)
Team-focused games - Advantages:
Players are likely to recruit friends, encourage others to play with them
More talking points after the game
Players can feel like part of something bigger / teams become more than simply the sum of their parts
Players more likely to develop social relationships with each other / playstyles of players can complement each other
More depth
Meta-game, community, etc

Generally, if you are making an individual-focused game, you'll have less problems with teammates shouting at each other. However, the design challenge is creating and keeping team-focused mechanics without introducing teammate frustration, so you keep all the benefits of teamwork without bad teammates ruining your gameplay experience.
______________________________________________
So how does Starhawk rank on this scale for you personally? I have my own opinions but I would like to hear from the community on how the current game mechanic in Starhawk relates to this article.
Please read the full blog post from the link provided at the top of this message.
Thanks.
Edit: Added label. Please click here to learn more about labels. -Super_Nova2k13

Re: Teamwork vs. Individuality In Starhawk
[ Edited ]
Sep 24, 2012
great use of onther thread to put here.
i like the team aspects due to the game is longer lived and the memories are better then what i done and living in your mind od what you did and being self centered (my thoughts not to over generalized for everyone please) maybe i need to be playing warcraft, anyhow this is where i find starhawk lacking, thus far my experience is of a single player game related as you pointed out and not much of a team player game (though it offers that aspect) a team can dominate the starhawk world but who would they play? everyone is so involved in doing their own thing, if it was one way or the other type of game (single player or team player) instead of both the frustrations to the game might be lessor, even in call of duty if you are not very good you can have fun hiding and trying to survive in starhawk you have no place to hide and enjoy playing by not being the best player on the feild, in starhawk if your good at the use of the contoller and your fingers it's a great game no real battle war stratagie needed.
i rate starhawk as upper scale of single player game able to win from a hawk on your own, and if your this guy making headshots your having a great time, if your hiding trying not to get the headshot your having fun also, but starhawk gives no place to hide so enters frustration and a short lived game player if you are the lower skilled players.
i rate it on the lower scale of being a team game due to the ability to win with no team help or cooperation, if it was a team game you would hear more team involvment and stratagy in the game, not the case here, in the end you don't here team talk on the forum that much either. what you here alot of in forums is /CAMPERS NOT PLAYING LIKE A TEAM///BASE RAVEGING WITH A HAWK. neither one of these comments is team related or what a team would say to other team mates, a team enviroment is not here in the forums or on the playing feild, read the forum and listen to the mics and you'll see people with headset's on and not communicating like a team it's more like --you got me--alot of cursing--hearing breathing and no one is really saying any team stuff?
i
Treasure Hunter
Registered: 01/25/2012
Offline
7276 posts
Re: Teamwork vs. Individuality In Starhawk
Sep 24, 2012
I think that starhawk is a team player game. Mostly because you have to build the whole game. Players have to keep in mind that whatever they build, it will effect the team later in the game.
This game is also split in catagories. Defender, attackers, lingerers, builders, posters, and watcher. All these people work together to get the job done. Defenders protecting, attackers rushing, lingerers acting as scouts, builder making foward bases, posters perched up to take down individuals that make it past defence, and watchers that spectate and relay messages to other players. All this is in this game, which gives it a type of team feel. Kinda like for that one match, the team becomes a family and takes a role to do their job. Realise, that once the team sees an x on the map, they spawn to nearest spawn poinr and tries to help that player complete his goal.
There are thos players that play individually, and those people have a role. They can be one of those roles up top and still benefit their team. For example, in zones, individuall skilled players work to chissel down bases and set up spawns so the team can later come in and take that zone down.
All in all, this game is very team based. The reason i play is because, like op said, it gives a family feeal and it is really easy to cooperate with players. Non communication works, but the effect is greater when people talk.
Sorry for spelling errors.
I Only Post Everything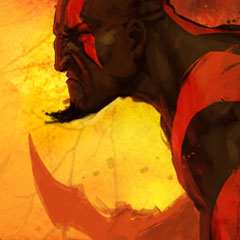 Registered: 12/21/2011
Offline
865 posts
Re: Teamwork vs. Individuality In Starhawk
Sep 24, 2012
Definitely more individualistic. In that all it can really take is one man (hawk) to turn everything around. I mean starhawk has many aspects that can lend itself to teamwork (Bnb, different skills, offense/defense) but there is no real game incentive, or at least enough, to do so. It has much more potential then the average shooter but nowhere near Metal Gear Online: THE MOST TEAMWORK BASED GAME EVER.
At the same time though it's lack of teamwork qualities also make it fun, since it's easy to pick up and have a good tine with (although yes, I would like more incentive for teamwork).
I Only Post Everything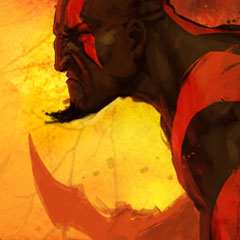 Registered: 12/21/2011
Offline
865 posts
Re: Teamwork vs. Individuality In Starhawk
[ Edited ]
Sep 24, 2012
If these games were balanced and we had old CTF back along with the new patch then there would be huge incentives to win together. In Warhawk, yes yes, the best games I come by are the ones where I am trying to lead a bunch of newer players, along with a decent amount of generals, to at least try to win and work together. It worked very well last week.
I don't play often but when I see a bunch of Suga guys and some old friends the games usually heat up a lot more. I think taking 1st and BARELY winning the game are the best moments I have in that game and to a much much lesser extent this game. Being an individual of course has its perks and I do agree with you there but in no way are those games more memorable than the ones where I have an entire team doing their part and talking on the mic. It has come to the point I don't even want to play team based games if there are no mics. It's boring and too quiet for my liking and I don't see the point at my age. Team based wins are where the love is at.
I Only Post Everything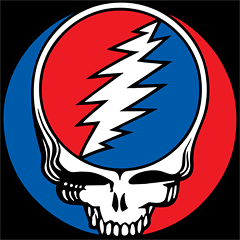 Registered: 07/14/2009
Offline
1012 posts
Re: Teamwork vs. Individuality In Starhawk
Sep 24, 2012
the best games in starhawk & warhawk are when you can get team play going, but you can jump into any game and play as a lone wolf and still accomplish a lot, depending on mode. I would say starhawk & warhawk are closer to the individuality side of the spectrum.
Re: Teamwork vs. Individuality In Starhawk
Sep 24, 2012
I agree with many of the points everyone has posted so far and IMO Starhawk finds that perfect niche between the two extremes of Teamwork and Individuality. When LBi finally (hopefully) fixes the team balance to recognize a players skillscore rank and emblem instead of just their level and if Sony wises up(unlikely) to create official servers then the game will be better for the entire community.
One thing that encourages people to stay on their mics is when trash talking and little kids screams are at a minumum.Teamwork is also increased when people get into of the mindset that completing an objective or taking down an outlying enemy base takes precedence( sorry if I mispelled) over their KDR, unless playing TDM /(I'm leering at you CTF mode)