Reply
Topic Options
Mark Topic as New

Mark Topic as Read

Float this Topic for Current User

Bookmark

Subscribe
Highlighted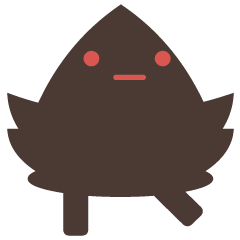 By: madd123
First Son
3 posts
Find more conversations like this:
Stop overpricing memory cards!
[ Edited ]
25 replies 7419 views Edited Apr 2, 2014
Let's add up all the prices of the ***NEEDED*** accessorys for the vita and add up all prices.
Playstation Vita System = $250 - $300
Games = $30 - $50
Memory Card (Reasonable Size) = $50 for 16GB!
Car Charger = $30 (Including extra cable)
Game Case = $7
Total for all above = $427
SERIOUSLY THEY COULDN'T HAVE ATLEAST ADDED A FREE 16GB MEMORY CARD TO THE WIFI AND 3G SYSTEM!
IT'S TERRIBLE HOW SONY MAKES US BUY A $300 SYSTEM THEN MAKES US PAY ANOTHER $80 FOR A GOOD SIZE MEMORY CARD.
SONY HAS OVERPRICED THE MEMORY CARD AND MADE IT MANDATORY TO USE TO PREVENT CUSTOM FIRMWARE AND JAILBREAKS!
GOOD LUCK SONY WITH THAT. I HOPE THEY MAKE A JAILBREAK INSTEAD OF VHBL TO PROVE TO YOU THAT THESE MEMORY CARDS ARENT NECCESARY!
REPLY TO THIS DISCUSSION SAYING YOU WANT SONY TO MAKE THESE MEMORY CARD $60 LOWER FOR THE 32GB SIZE MEMORY CARD!
THANKS OT EVERYONE WHO WILL SUPPORT THIS!
Mod Edit: Updated title to be as descriptive as possible and added Debate and Opinion label. Check here for more information. Thanks! - TheTwistedCanuck
I Only Post Everything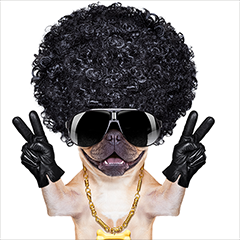 Registered: 02/20/2009
Offline
1020 posts
Re: STOP OVERPRICED MEMORY CARDS!
Jun 22, 2012
4gig is reasonable even 8 gigs is....it's a matter of prioitizing what you want to play. Who really needs a car charger? Can't even add in the price. Game case? Now you're just roid ragin'. You can get 32 gig for 80 bucks off amazon. Which is not that bad....Pricy memory cards are because of the PSP hack issue. I don't mind payin' extra money for a memory card to keep hacks away and keep the vita kickin'. RAGE ON SHEEP, RAGE ON!
J04115
I Only Post Everything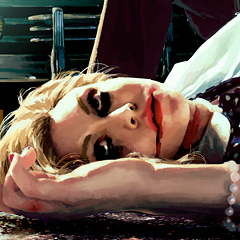 Registered: 10/16/2010
Offline
1044 posts
Re: STOP OVERPRICED MEMORY CARDS!
Jun 22, 2012
Sony wants to push the digital download, but you can't do that without a sizeable memory card. And yet they're so expensive, it blows my mind.
On hte other hand, my case, 2 extra chargers/data cables, car kit, all came from ebay for $1-3 each. Definitely beats the retail pricing.
And talking about a jailbreak at all is pretty frowned upon on official forums. If mods see it they'll probably edit your post or make it go away.
PS3 20gb with 120gb hd *** PS3 40gb *** PS3 80gb *** Ps Vita 3g *** 2x Ps Vita wifi *** 2x White PSP-Go
Re: STOP OVERPRICED MEMORY CARDS!
Jun 22, 2012
Mogani1 wrote:

no one is "making" you buy it....
You're kinda forced into buying one regardless.
Re: STOP OVERPRICED MEMORY CARDS!
Jun 23, 2012
give some time and card will be at a decent price. If my memory is good enough, i think it was the same thing with the psp when it came out... Now just look at the price of a psp memory card....
I Only Post Everything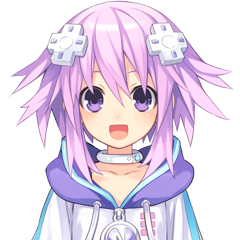 Registered: 07/05/2008
Offline
1250 posts
Re: STOP OVERPRICED MEMORY CARDS!
Jun 23, 2012
The reality is that early adaptors often pay a premieum for new systems and accessories. I hate that Sony went with a proprietary memory card, but the fact is that Sony has to make money, and piracy.
However you feel about it, Sony has always used a proprietary memory card format for their systems that used memory cards (PSOne, PS2, and PSP). The Vita is not any different.
I do not have a source in front of me, but accessories have extremely high profit margins. The prices will eventually come down if that is what the market dictates. If Sony decides that the market will support current prices, than you best keep on the lookout for deals (sales, eBay, etc).
If you purchased the super rare, ultra special, secret limited edition bundle (early adaptors do this crazy sort of stuff) you would have the case covered, a 4GB memory card, two free games, a second month of 250MB 3G data pass coverage, and probably some other trinkets that slip my mind.
jcalvert
www.calvertgames.com

Re: STOP OVERPRICED MEMORY CARDS!
Jun 30, 2012
Funny how the ps3 came with wireless rechargable controllers, wifi, hdmi, built in hard drive, and standardized bluetooth, no one complained about the 360 coming with wired controller, no wifi, no hdmi, no built in hard drive, and you had to use their proprietary headsets. Ps3 gave you everything, for free, out of the box. Sure it was more expensive, but if you added up what you spent on the things that 360 didn't give you, it was as much as the ps3 or more.
Maybe sony took a page out of microsofts book.
And I just posted a link to buy the 32gb memory card for $70 with free shipping. It's not great but it's better.
And as stated above, sony is the one that has been paving the road as far as technological innovations for the past 3 game console generations, standardizing the cd, then the dvd, and now bluray in your home. And microsoft has always been a generation behind in technology.
PS3 20gb with 120gb hd *** PS3 40gb *** PS3 80gb *** Ps Vita 3g *** 2x Ps Vita wifi *** 2x White PSP-Go