Reply
Topic Options
Mark Topic as New

Mark Topic as Read

Float this Topic for Current User

Bookmark

Subscribe
Apr 17, 2013
---

Thousand--Souls wrote:
What do i do to find my vita if its been stolen? is there a way i can track it down?

---
Welcome to the PlayStation Community.
You should report the theft to the Police, file a report & get a crime number, hopefully your home contents insurance, assuming you have any will cover the loss, as for getting it back or tracking it, although technically possible it rarely happens.
BRIT-KO

Customer Service Available Mon-Fri 8am - 8pm
General Enquires - 1-800-345-SONY (7669)
Account & Billing Support -1-877-971-SONY (7669)

Live Chat Available Mon-Sat 6am-10pm PST & Sun 6am-8pm - LiveChat
Apr 17, 2013
I had my 80gig PS3 stolen last year. It was reported to the police and I had called Sony to see what they could do. The rep told me: "We do not have the technology to trace or block a console." When I asked if there was anything they could do, I was told no. All I could do was to go online and change my passwords/delete billing information and deactivate it (which the Sony rep did) along with other PS3's linked to it. As far as the Vita goes, unless told otherwise, it's probably the same. I hope you can get it back though, it's never easy when you get something stolen, no matter what it is.
PS Customer Support: 1-800-345-7669 Accounts and Billing 1-877-971-7669
Live Chat
Chat is available: Monday - Saturday 6AM - 10PM, Sunday 8AM - 8PM PST
Welcoming Committee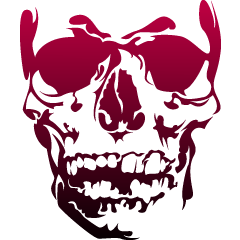 Registered: 09/13/2007
Offline
4403 posts
Re: Stolen Vita
[ Edited ]
Apr 17, 2013
---

Tinys wrote:
Well Dont PS Vita's have gps in them could they possibly be tracked by sony through that

---
Maybe if a major crime had been committed along with it (i.e. murder) they would assist the police in tracking it. Otherwise, no, they won't.
"You must make a friend of horror. Horror and moral terror are your friends. If they are not then they are enemies to be feared."

Hekseville Citizen
Registered: 07/21/2012
Offline
344 posts
Apr 18, 2013
they could be possibly traced to its exact point if you knew the MAC address of the unit but people ever rarely take note of these and getting the police to actually assist is another story....and as far as it being traced by AT&T,im sure who ever stole it has removed that sim card for the service unless they are just stupid,but most criminals are as to why they usually get caught..lol