Reply
Topic Options
Mark Topic as New

Mark Topic as Read

Float this Topic to the Top

Bookmark

Subscribe
2 replies 55 views Edited Apr 10, 2012
Starhawk is a new lightning fast futuristic third person shooter with real time strategy. The game has modern western elements mixed in the game play. Miner Emmett Graves gets contaminated with the dangerous but most desired Rift Energy-mineral. Because of that his body starts to mutilate and when he returns to his hometown White Sands on the desert planet Dust, to become a bounty hunter, he becomes mixed up in a fight with a mysterious outlaw and his mutated Outcast gang.Discover the spiritual sequel to Warhawk. Explore an extended dynamic battlefield and delve in to a futuristic world.
The gaming world is incredible dynamic. Explosions, bullet impacts and other elements cause changes in a real-time surroundings. The player can call in specific buildings, bunkers, structures and other materials and implement that into the game. Because of that the game surroundings almost become a character on its own, but one that continuously is moving and evaluates. The peculiar weapons and vehicles that are let loose on the battlefield make Starhawk a refreshing experience.
As well the multiplayer as the campaign promises to be a hectic experience.
Are you looking forward to this fast paced action game Starhawk? Are you a fan of split-screen game play? Maybe this game is just what you are looking for. Publisher Sony announced that Starhawk will be playable as split-screen. Meaning, you will be able to play the game with a friend on the same screen.
Florence Kum, Senior Producer of the game also said on Playstation Blog that they first wanted to make the game playable for four players, but the idea to play a the game split-screen with four players was later thrown in the basket.
Kum said the following:
"We are informed that some of the fans wanted a split-screen playable for four individuals, just like in Starhawk's predecessor Warhawk. But we finally agreed not to implement this into the game, based on statistics and the fact that there are not enough people who make use of it. Instead, we decided to put more effort in the two player split-screen.
Kum extended his apology to those would like to see a four player split-screen in Starhawk.
In Starhawk both players will be able to login into Playstation Network and fight together on the battlefield,' Kum explained.
Only thing about this hole two player split-screen Kum did not mention was that only one player will be able to receive trophy's.
The most notable change from Warhawk is the addition of a single-player story mode, which was intended to be included in Warhawk but was eventually removed. The gameplay is similar to Warhawk. A new system called "Build n' Battle" allows players to build structures such as bunkers, defences, and armouries in the midst of battle, giving the game a real-time strategy (RTS) feel while remaining a third-person shooter. The game includes flying mechs called Hawks. A player respawns into a landing craft which they can steer with in a limited range to reach the battle field. Like Warhawk, there are 32-player online battles. Starhawk also has a co-operative mode similar in concept to the Horde Mode in the Gears of Warfranchise.
In March 2009, Kotaku received unofficial word that the newly-created LightBox Interactive was developing a sequel to Warhawk. The game would be a "Warhawk in space", and had already been in development for some time at that point. Warhawk game director and LightBox Interactive president Dylan Jobe would not confirm the rumour, but told Kotaku "It's way too early to comment on anything but I can say that we have some really exciting stuff in development that our Warhawk fans and new players will love."In April 2009, Sony trademarked the name "Starhawk", giving further credence to the rumour.
In June 2010, Dylan Jobe tweeted that he was on his way to Sony for a review and playtest of LightBox's next title, and that the reviews with Sony had gone well. Jobe also stated that Starhawk is "very far away" from beta testing after one eager Hawk fan speculated that we could be seeing a Starhawk beta soon. In October 2010, Dylan Jobe stated that the developer "won't rush" its unannounced Sony title and "We don't want to show it before its ready", but adds that it's "making absolutely fantastic progress".
In February 2011, Dylan Jobe hinted that the studio is soon to reveal its secret Sony project. In May 2011, Dylan Jobe tweeted: "The wait is over next Friday…" That was the same day US TV show G4TV planned to reveal a "Sony surprise" in its May 13 show. Further the latest issue of Official PlayStation Magazine speculated in its rumour column that the PS3 exclusive flight-sim would feature "a story-driven campaign with full co-op support".
On May 13, 2011, Sony officially announced the game as Starhawk. It was revealed that the title is being developed by LightBox Interactive in partnership with Sony's Santa Monica studio and will feature the same third-person shooter experience from Warhawk in a variety of new set space settings. While Warhawk was a multiplayer-only experience, Starhawk would feature a full single-player campaign. Further Dylan Jobe revealed the game will support split screen play, but not PlayStation Move.
As of April 2011, there has been an interactive Facebook page for Starhawk, run by the game's chief developer, where Facebook users and Warhawk users alike can suggest ideas on how they would improve game play from Warhawk to Starhawk. The developers often ask questions of users, such as "How can we improve the online Multiplayer game experience?" and fans of the page can respond with answers to the question, along with any ideas they may have.
Maw of Despair Outcast Pack Maw of Despair Co-op Map Shade Warrior MP Skin
Echo Scrapyard Rifter Pack Scrapyard Homeworld Huxley Ardin MP Skin
Official Starhawk Soundtrack
PS3 Theme
Copy of PS1 Warhawk
Exclusive Co-op Map Shade Warrior Multiplayer Skin
This challenging Co-Op Mission takes place deep beneath the planetary surface at a Rift Mine known as the Maw of Despair, the most dangerous Rift Mine on the planet Dust and home to the oldest Outcast Tribe – the Shade Warriors. With each Shade Warrior having a heart of pure Rift Energy along with enhanced Toughness and Combat Skill, players will experience fire-fights in the Maw of Despair Co-Op Mission that will be the true test of their shooter skill.
Exclusive Homeworld Online Lobby Huxley Ardin Cyborg Multiplayer Skin
An exclusive player Homeworld, the Echo Scrapyard features Huxley's mechanics shop and junkyard known throughout the Frontier as THE best place in the Frontier for Rifters to get spare parts for their Razorbacks and Sidewinders. And in the canyon basin below Huxley's shop is a network of roads and trails for players to hone their own Razorback and Sidewinder driving skills
Starhawk will be released in the United States on May the 8th. An exact release date for the United Kingdom or Australia is not verified yet by Sony Computer Entertainment. Fans of the game in the UK and Australia can expect the game in the same month. The special editions will be available on the same day of the game's release. Starhawk is a Playstation exclusive game only.
rate this article at http://clanvision.co.uk
thesupertman
Treasure Hunter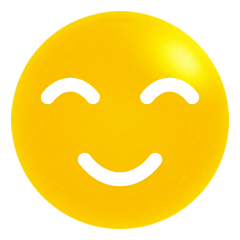 Registered: 09/08/2012
Offline
6552 posts