Reply
Topic Options
Mark Topic as New

Mark Topic as Read

Float this Topic for Current User

Bookmark

Subscribe
Highlighted
Sports Champions 2 1.01 Release Notes
5 replies 3743 views Edited Dec 4, 2012
Upgrades
- 430 SDK for facebook API changes
- Updates to the Victory Booth
+Pose with your avatar
+ Set a sport specific background to use in your photo
- EULA server support
- When selecting a playable boss avatar, your current custom avatar will be saved for retrieval later.
- Telemetry support
Fixes
Misc.
- New 1.01 saved data format, copies from 1.00 data if that exists. First 1.01 boot will be longer during this process.
- LED lights can lead to the game being unplayable when there are multiple lighting sources in certain scenarios.
- Stability when soaking on the Options menu for more than an hour, then entering the Credits.
- Users are unable to reassign motion controllers during gameplay without having to turn one off
- Game Data Icon displays incorrect SC2 logo in certain scenarios
- When a certain save data is copied using the 'Data Transfer Utility' then an inappropriate message would display while saving in the 'Avatar Creator'
- In the XMB when the user name is set to '%ls' and if Customize is selected in the Name Settings screen, stability issue.
- Three wins are awarded in Profile Stats for completing a Tennis Challenge match
- The Golf DLC emblem on the Carbon Fiber clubs should not display when only the Unlock All DLC is installed
- SCEH - In Korean, Party Play text size would overlap in the HUD
- SCEH - Title Name of the installed game is missing "Digital"
- SCEH - Saved Data Title Name is incorrectly displayed when created in Korean
Party Mode
- Users will be notified of everyone's difficulty selection at the end of the party
- The scores of all players was enlarged on the 'Challenge Results' page
- Player photos briefly flash on Event Results screen before sliding in
- Frame rate significantly stutters during Choose a Motion Controller prompt under certain conditions
Facebook
- Long Archery scores are cut off after uploading a Cup Play match photo .
- Using the 'Line Break' button can cause text to run out off the bottom/top of the screen
- Facebook and in-game preview post will contain incorrect line-breaks
- When a sentence is created with more than 12 line breaks, several issues will occur.
- User input text for a Facebook post can run out of the screen
My Champion
- The Preparing Champion loading screen will exceed 60 seconds if the User creates 6 Champions with assets acquired from the Unlock All DLC and then reboots after erasing the DLC
- Gold Cup Champion Package: Boss icons for all sports will not display if 'Boss' Champion is being used
- The User's chosen Premade Avatar should not be randomly selected as teammate/opponent
- CPU opponent Mason has corrupt hair graphic [in-game icons]
- Edit Champion: Breadcrumbs can appear over locked assets
- Bunny Slipper nose color cannot be modified
- Equipping multiple items on the Unlock Packages screen then quitting or continuing may cause title to lock
Cup Play
- User can increase their offline cup play score by going from the in-game match selection screen and back to the previous completed match post-game screen.
- Cup Play - Star count tally should finish before transitioning to another round or before the game ends
- When progressing through match results to the next match before CPU avatar loads in, title hangs for 10-15 seconds before loading match
-The PlayStation Eye does not read the second [Move] controller at the start of a race (timing specific)
- With some user setups in Cup Play - Equipping unlocked items then selecting Continue causes load screen to exceed 60 seconds
Victory Booth
- Victory Booth: Changed a mask color
- The "Sports Champions 2" logo is partially cut off when viewed on
the Victory Booth screen
- Victory Booth option should be added to Match Results screen
Archery
- Shooting Gallery-Balloons: The Exclamation Target does not always take 20pts away in the Breakpoint Bay environment
- Champion Cup Match 4 Round 3 - Rally Cubes randomly fail to spawn after the initial 2 and gameplay will not progress
- Hit streaks during demo attract mode will be reflected on the stats
Boxing
- Round numbers are not displayed above the scores in the pause menu
- With one motion controller, the Avatar's hand position may become reset while attempting to charge a power punch
- Champion Challenge - It is too difficult to see the highlights on shadowman
- Two One Handed Motion Controls prompts will appear when two Users are using One Motion Controller in Standard Boxing in Party Play
- The crowd can still randomly be heard in the background even when audio options are turned off.
Skiing
- Breakpoint Bay - On Gold Point Summit user respawns when touching the fence on the left near the start of the course
- Breakpoint Bay - On The Fault Line user respawns when traveling close to the left border boundary
- Breakpoint Bay - On The Fault Line user respawns when traveling down on the right side before the jump off the cave
- Breakpoint Bay - On Gold Point Summit there are a couple of locations outside the bounds where a user with enough speed can fall through the world momentarily
- Breakpoint Bay - The Fault Line - Crashing on a small jump on the left causes the Avatar to respawn in front of a wall
- Breakpoint Bay - On The Fault Line the user is reset to a location inside level geometry and will fall through the world repeatedly
- Mega Dome - On Dragon's Spine user has a chance to respawn out of the world when crashing on the left side of the middle tunnel
- Mega Dome - Avatar is able to fall under the course back from the launch platform
- Mega Dome - Avatar is able to ski out of bounds near the end of the course and resets clipping into the course
- Mega Dome - On Dead Man's Descent large boulder disappears after jumping and riding the wall on the left
- Mega Dome - On Dragon's Spine the respawn area in last tunnel can cause the user to crash back into pit
-Mega Dome - On Dead Man's Decent elevated signs toward end of on Gold Cup Race 2 lack collision
- Free Play Skiing - Dreadlock ponytail (last hairstyle) seems to grow in length when wearing a beanie during the intro and winner screen
-Free Play Skiing - A brief image will flash across the screen during the victory cutscene.
- Cup Play Skiing - If player finishes race second within 0.002 seconds of race winner the player still advances in Cup play as if they won
- Cup Play Skiing - Stat for 'Flipping' displays total inconsistent with what is earned in match
-The character may perform a front flip after jumping when the motion controller is positioned for a backwards flip
- Cup Play Skiing - The Player indicators on the Mini Map display incorrectly after loading into any team event in Free Play
- General Skiing - The character may perform a front flip after jumping when the motion
- General Skiing - On Mont Vitesse (Greenhorn Pass) and Breakpoint Bay
(The Fault Line) lamp posts on night courses lack collision
Golf
- Mega Dome - On hole 1 the green grid is missing when hitting the ball out of the sand trap
- Mega Dome - Warped graphics appear briefly after completing a Freeplay match with 2 players
- Mont Vitesse - On hole 1 hitting to a large boulder on left side of the course will cause the avatar to play next shot in/on a rock and have improper collision
- Mont Vitesse - On hole 1 there is a patch of grass that appears to be brown in a triangle formation on the course
- Free Play Golf - In Team Stroke Play, Scorecard will display incorrect scores when it's viewed after at least 1 ball from a teammate has made it into the hole
- Party Play Golf - In the Silver challenge match the lie percentage indicator on the HUD has multiple graphics issues
- General Golf - Left Handed Avatars will place their ball and tee upside down during their intro
- General Golf - While playing team stroke play in Mont Vitesse the BGM will not be played from the screen which determines the winning or losing.
- General Scramble DLC: The spectators will block the view of the green on the 'Select a location to play from' screen after hitting into the gallery
Tennis
- In a Challenge match, Star points obtained are not viewable during gameplay
- Quickly skipping training on matches 1-4 of Bronze or match 1 of Silver causes the Player's ball to warp once
- Screen remains on avatars after for long period of time before loading victory/defeat vignette under certain conditions
- Quickly skipping training causes the Training HUD to remain on screen during the regular match
- User can be spun around and will be unable to hit the ball for that turn
-Tip and training about power shots changing text to vibration
@GreatJobJeremy - Twitter
Treasure Hunter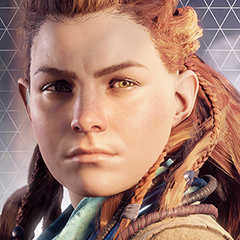 Registered: 05/12/2010
Offline
6444 posts
Re: Sports Champions 2 1.01 Release Notes
Dec 5, 2012
Wow. I wasn't expecting this. Thanks.
Check out my PlayStation dedicated blog, PlayStation Persuasion! playstationpersuasion.tumblr.com

PSN: ScreamAimFire999
Re: Sports Champions 2 1.01 Release Notes
Dec 5, 2012
Game arrived yesterday. Only played boxing and a bit of bowling and really enjoyed it. Bowling was pretty accurate, but boxing was a bit loose it seemed.
Re: Sports Champions 2 1.01 Release Notes
Jan 31, 2013
I have one user on my PS3 me. When my grandaughters visit, I would like them to play without me in multiplayer mode, but cannot eliminate myself from the game. Is ther a way to allow them to play without me as a participant?