Reply
Topic Options
Mark Topic as New

Mark Topic as Read

Float this Topic for Current User

Bookmark

Subscribe
Sorry Germany - No Dead Island: Riptide for You
2 replies 167 views Edited Dec 1, 2012
http://www.ps3.qj.net

Sorry to all those in Germany, but Dead Island: Riptide is a no-go for publishing due to some annoying laws and the lack of a censored version of the game.



Sebastian Reichert, creative producer of Dead Island: Riptide, told PCGamesN why the game will not be published in Germany: "We have no censored version of the game, so we cannot release it in Germany. It feels […] awkward to have one of the most successful games in years and nobody in your country knows it."

As to why there would have to be a censored version of Dead Island: Riptide to qualify for German release, it's because German laws prohibit violence against human-like characters. The original Dead Island was banned in Germany due to portrayed attacks on zombies, which was basically viewed s the mutilation of corpses.

Reichert said he believes that the German laws are unfair, saying: "At the moment, I'm really confused that you can buy Gears of War 3 in stores in Germany, but not Dead Island. Because, where's the difference? [The enemies in Gears of War 3] are human-like, and [players] can do things to them. That's in stores."

Dead Island: Riptide will be released in April 2013 for the PC, PS3, and Xbox 360, but not in Germany.

Thoughts on the German law?
Uplay: JasonVoorhees98
Steam: JasonVoorhees987
Origin: JasonVoorhees987
XBL: CMaggotbone
Social Club: GrimReaper4383

Uncharted Territory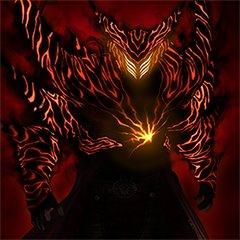 Registered: 12/10/2009
Offline
2011 posts
Re: Sorry Germany - No Dead Island: Riptide for You
Dec 2, 2012
That German law seems strange to me. But, oh well...what do I know. The German Government knows the people of Germany a lot better than I do.
Here's symbols to copy & paste into your friends list comment. ℡ № ª
⇒⇔ ¹ ² ³ ® ™ ‰ © ½ ¼ ¾ ←↑→↓ψ † ‡ ※♪♭♯★ ☆▲▼△▽◆ ◇ ○ ◎ ● ■ □ 回 〓 √∞♂♀ 웃 유
Ω ①②③④⑤⑥⑦⑧⑨⑩⑪⑫⑬⑭⑮⑯⑰⑱⑲⑳ ㎎ ㎏ ㎜ ㎝ ㎞ ㎡ ㏄ ≒ Æ æ η α β ε α₩£ ≡ » « ¶ † εïз ∵
∴ #'〈 〉《 》「」『 』【 】〔 〕ミ 彡 ッ シ!#@ $ %
&()*+,-./0123456789:;<=>?ABCDEFGHIJKLMNOPQRSTUVWXYZabcdefghijklmnopqrstuvwxyz[\
]^_`{|}~¢£ㄻ ㄼ ㄽ ㄾ ㄿ ㅁ ㅂ ㅄ ㅅ ㅆ ㅇ ㅈ ㅊ ㅋ ㅌ ㅍ ㅎㄱ 을 ㄺ卍∃⊥ ∀ Ξ Σ Π 文 ≒≠ ≡≦
≧ⅠⅡⅢ Ⅳ Ⅴ Ⅵ Ⅶ Ⅷ Ⅸ Ⅹ ⅰ ⅱ ⅲ ⅳ ⅴ ⅵ ⅶ ⅷ ⅸ ⅹ¬ ̄ ±∂∩∀∇∠∧∨∩∪∫∬⊂⊃⊥⊿⌒─│┌┐└┘├┤┬┴┼─
━│┃┌┏ ┐┓└┗ ┘┛├┝┠┣ ┤┥┨┫┬ ┯ ┰ ┳ ┴ ┷ ┸ ┻ ┼ ┿ ╂ ╋