Reply
Topic Options
Mark Topic as New

Mark Topic as Read

Float this Topic for Current User

Bookmark

Subscribe
Highlighted
Re: Sony screwed me out of content
they can reseal games at the store... it's could be just like the incident they had at gamestop when they took out the codes for a game (cant remember the name of it for the life of me) that you were supposed to get when buying it... gamestop hasnt done that since but you might have had a situation where a bestbuy employee took it and resealed the game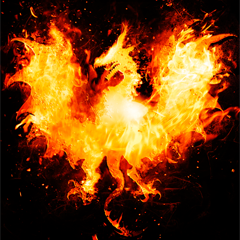 Offline
Re: Sony screwed me out of content
You're thinking of Deus Ex Human Revolution. When buying the PC version of the game, you were supposed to get a voucher code to download the game on Steam. Gamestop says they removed the codes because they were for a "competing download service", as Gamestop has their own download service, to an extent. Not really all that good, but there you have it.
Get your Portable ID!
Motorstorm 80GB Bundle w/ 320GB HDD
Re: Sony screwed me out of content
ah ty...
To the OP:
for the codes they get a lot of guys who get these games at best buy or many other stores and they use their power to take things... like Taco Bell with the Vita boxes... people who worked there used that fact to steal codes and use them... Technically a different situation then with gamestop but still possible
Re: Sony screwed me out of content
Even if Best Buy did swap it, the fact is that I was told by Sony on march 7th to redeem it.. I did.. Then told March 9th that DUE TO THE FACT I REDEEMED IT, they won't help. I don't want a new code, I want the 2nd code that is supposed to be on the voucher! Cause a Sony rep told me to redeem the code though, they won't help me now.... That is why the rant.. I was told to use it, then 2 days later told I shouldn't have!!! But the rep on March 7th even tried to walk me through it and I told her I knew how, she said to use it as the 2nd code was a seperate code. I am missing 2 DLC's from the Dual Pack. Even if Best buy swapped the code, Sony would've helped, if it wasn't for a SONY rep to tell me to redeem it... She should have known and cause of her mistake. I am paying for it......
Re: Sony screwed me out of content
yes i know... unlike some people on these forums i actually read everything... i know your issue and they really cant do anything... its not their fault... yes a rep gave you bad advice... she is only human...
Re: Sony screwed me out of content
Human error is one thing, she represents the company and this is supposed to be logged. If you bought a car and a technician told you to use a specific oil and he was wrong, do you just walk away due to human error? Little more expensive than 2 DLC's, but the message is the same. They can simply remove the content from the code I redeemed if they need to issue me a new code plus the one I am missing.. I didn't do this for additional content or benefit, I did it as I was told that its perfectly fine.
Re: Sony screwed me out of content
dude we all understand what you are going on about... you didnt get part of what you paid for but in the end there is nothing you can do but complain.... you can try and sue them but you wont get anything cause you will lose the case but that is all