Reply
Topic Options
Mark Topic as New

Mark Topic as Read

Float this Topic for Current User

Bookmark

Subscribe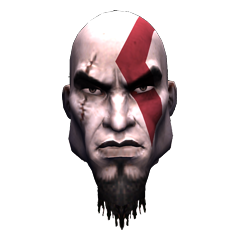 Offline
Re: And Sony said we'd be getting 20 exclusives in the first year
---

socom69 wrote:


---

Mercenary09 wrote:


---

GrayGargoyle wrote:


Going by the Wikipedia page, here is a full list of all the North American-bound games that already have released or are set to release within the first year on PlayStation 4, and are marked as an exclusive... whether that means they're solely for the PlayStation 4 or that you won't find these games on other console platforms. Does Ouya count as a console?:

Basement Crawl

Daylight (on pc)

Dead Nation: Apocalypse Edition (on ps3)

Doki-Doki Universe (on ps3 and vita (i think vita))

Don't Starve (on pc)

Driveclub

Dynasty Warriors 8: Xtreme Legends Complete Edition (the game itself, DW8, is on ps3, 360, vita, and pc)

Escape Plan (vita port)

Final Fantasy XIV: A Realm Reborn (ps3 and pc)

flOw (like every sony platform after ps2)

Flower (on ps3)

Infamous: Second Son

Killzone: Shadow Fall

King Oddball

Knack

Mercenary Kings

MLB 14: The Show (on ps3)

Mousecraft

Octodad: Deadliest Catch

Outlast (on pc)

Resogun

Sound Shapes (on ps3 and vita)

Steamworld Dig (on 3DS, vita, and pc)

Stealth Inc.: Ultimate Edition (on pc, ps3, and vita)

Super Motherload (on pc and ps3)

The Swapper (on pc, ps3, and vita)

Tiny Brains (on ps3 i think)

Titan Attacks

Transistor (on pc)

There is 29 games on this list, so there's a fair amount of exclusives in the first year. Obviously a number of these games are simply ports made playable on the PlayStation 4. You also have to keep in mind that some games that are supposedly due this year don't have a release set yet. Hohokum and The Witness are two such games that were being eyed for an Early 2014 release. We're practically halfway through the year and these games don't physically exist yet (even though they're digitally-made).

---

Again Gray, Shu's statement at E3 last year was that WORLDWIDE STUDIOS would put out 20 exclusives. Not that the PS4 would get 20 exclusives period. Most of those games on your list are not made by Worldwide studios so the truth is they did LIE to us.

---

This and the fact that like more than half of these games aren't actually exclusive (refer to the games I crossed out)

---
Sony Exclusive or Console exclusive is always counted. Just like XBO calls Titanfall exclusive when it's on the 360 and PC.
Re: Sony said we'd be getting 20 exclusives in the first year
Games get announced.
Games get delayed.
Games get canceled.
Indies games are games. AAA games are games. Mobile games are games. Games come from all over. As long as you like the games you play. That all that really matters. If you don't like indies then don't buy them, but calling a game not a game is just stupid. Since it is still is a game. You might not like it, but others do. Just like you might like it, but others don't.