Reply
Topic Options
Mark Topic as New

Mark Topic as Read

Float this Topic for Current User

Bookmark

Subscribe
Highlighted
9 replies 22 views Edited Dec 17, 2010
Ok, so. i purchased some coins for madden 11 from sony through the playstation store for $10, but when i was charged for the coins i purchased i was never accually given any coins. To fix this i contacted sony and told them what happened and i got a refund and was told the service should work, because they said it should work i very ignorately tried to purchase the coins again. Of course, it didn't work. So i contacted them again so i could just get my money back and be done with sony but instead they had me call them and explain my problem just they could tell me i was lying and can't get my money back. So now i am $10 short and i don't have my madden coins i was supposed to get. THANKS A LOT SONY, to top it all off when i tried to put funds in my wallet with a credit card the PSN service just told me my Info was wrong about 10 different times but every time i tried sony charged $1 from the credit card, i was not given this money back either and of course because of their policy this is totally legit for them to do -_-. I kno this makes me loook stupid but i want to share this terrible experience with sony to other people before they get screwed over like this too. I WILL NEVER BUY ANYTHING MADE BY SONY AGAIN! and i hope the entire sony corporation burns to the ground
Dec 17, 2010
---

Trickzz wrote:


its only 10 bucks bro

---
That was a helpful post, your first one too, wow!
To the OP, if you spent $10.00 in the PSN Store & do not have what you purchased then Sony will refund you, use the email you would have received after the purchase & use the problem / trouble shooting section within that email, you are entitled to your money back.
The $1.00 charge is normal by the way.
Customer Service Available Mon-Fri 8am - 8pm
General Enquires - 1-800-345-SONY (7669)
Account & Billing Support -1-877-971-SONY (7669)

Live Chat Available Mon-Sat 6am-10pm PST & Sun 6am-8pm - LiveChat
Dec 17, 2010
---

Trickzz wrote:


its only 10 bucks bro

---
only 10 bucks? i mean its not a lot of money but it adds up quick and for him not to get what he paid for i would want my 10bucks back to. OP do what brit said this guy must not have ever had to work for money.
Dec 17, 2010
It seems likesmall things go over a little kids head and they register on this forum JUST to complain about it lol


<< "Get yourself a Glock, lose that nickle plated sissy pistol" - Tommy Lee Jones >>
Lombax Warrior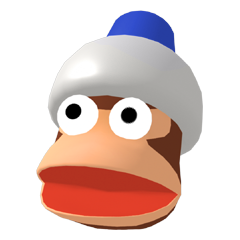 Registered: 02/14/2010
Offline
164 posts
Dec 17, 2010
Actually, he spent more than that, taxes, time, etc

Still, wouldn't you be mad if someone took 10 from you without giving you anything back ?
I've lost some US$ when I downloaded MAG: Interdiction DLC. Contacted them but instead of helping they were just talking those most obvious things like - See if you are connected to the internet, if you have a PS3, if you turned it on, if you have the game, etc.
They worst part of it, is that I made sure that everything was highly explained to them and they responded like they didn't really paid any attention, they even told me that "my Call Of Duty" should be working soon. But I don't have Call Of Duty!
SmokeNMirrors
I Only Post Everything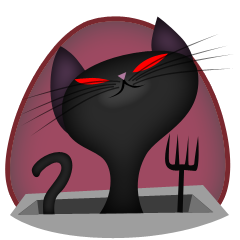 Registered: 01/11/2007
Offline
1071 posts
I Only Post Everything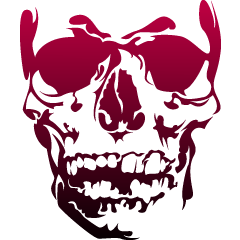 Registered: 11/12/2007
Offline
1199 posts
Dec 18, 2010
I'd bet money he left out critical parts of the story. Like his giant obvious bad attitude that is displayed here. Sony is known for not dealing with people that scream and cry and are un-reasonable. There's two sides to every story, the OP's side of it sounds like he was less than honest with us. I have always got excellent service from sony and have got everything I asked for from them, but I do it nicely without the attitude.
I'd hang up on you too if you talk to me that way. A child with a bad attitude and his money are soon to part ways.
Dec 18, 2010
HW, so because YOU had a positive experience with Sony, it means EVERYONE should too? There is a problem with your logic. There is no reason to call the kid a liar, and you shouldn't be inferring things you have no way of knowing.