Reply
Topic Options
Mark Topic as New

Mark Topic as Read

Float this Topic for Current User

Bookmark

Subscribe
Logical_Dolphin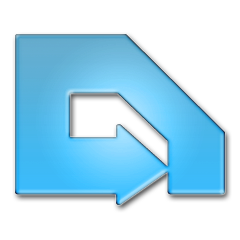 Offline
Re: Sony YLOD Repair/Replace
I'll just write down exactly what is on that sheet:
The thermal past that has been installed in your unit requires 25 hours to fully set. Until the thermal paste sets you must take it very easy on your unit. Take a 10-15 minute break every 1 to 2 hours. During this time, you fan might run at higer than normal speeds. After 25 hours and a few temperature cycles, the thermal paste will be fully active. After this your PS3 will run cooler and you can use your PS3 normally. Failure to do this can result in damage (that is not covered by the warranty) to your unit!
They also state this:
Don't play for more than 4 hours straight. If your PS3 starts lagging, this is a good sign it is too hot and needs a break. We recommend giving your PS3 a 10 minute break every 4 yours. If your fan is running high after 4 hours of usage, you need to leave it on the home screen and remove the disk. You should wait unitl the fan returns to normal speed.
Since Gophermods still uses AS5, which has a 200 hour curing time, their interpretation is that you can only play for 2 hours at a time unitl 200 hours have past. From what I have read about AS5, there isn't much of a difference in temperature between when AS5 is first applied and when it fully cures...
Highlighted
Logical_Dolphin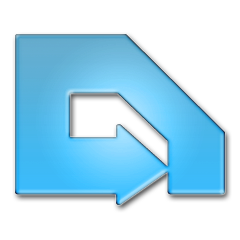 Offline
Re: Sony YLOD Repair/Replace
DrBayrd wrote:

Hi, I got the YLOD about a week ago on my 60gb PS3. I love the system and it worked for a good 4-5 years before crapping out. I've been doing a lot of research on this problem. I want to say thanks to Logical Dolphin, b/c you've posted so much info about this.

I know you generally recommend a reball service as a long-term fix.

I'm definitely not skilled enough for a self-repair.

So, I've decided on 3 repair service options: Endless Electronic (EE), gophermods, or  ps3specialist on ebay.

These are the pros/cons of each:

1. EE Reball: $80, YLOD lifetime warranty (MX4 paste), $30, diagnsotic fee, $30= $140 total. Good feedback and plenty of reviews.

2. Gophermods Reball: $139, 1yr warranty, lead-free solder. Also good reputation, good feedback, but not so many reviews posted on there website. I know they also have a waiting list, but, I don't mind that, so long as the repair is good. And free 1yr warranty.

3. PS3 specialist on ebay: $99, 1 yr warranty, lead-free solder, free shipping till the end of Jan 2012, thermal paste and clean included.  If extra parts needed for repair that will be an additional cost.

I know the other option is to cut my losses and just get a new slim PS3. But, I really love the 60gb for its backwards compatability.

They all seem like good reball options. I was just wondering what people's thoughts and preference would be if I were to pick one reball service. Thanks so much.
Gophermods does use leaded solder, it states: Eutectic 63Sn/37Pb Solder Sphere Ball Replacement. Which I assume means it is made of 63% Tin and 37% Lead.
PS3 speciallist does use lead free solder, but I don't really agree with his reasons, since it is largely accepted at this point that lead-free solder isn't as robust as leaded solder. He keeps emphasizing how "environmentally friendly" lead-free solder is, but IMO I think he just doesn't want to be exposed to the potentially toxic fumes from the solder...