Reply
Topic Options
Mark Topic as New

Mark Topic as Read

Float this Topic to the Top

Bookmark

Subscribe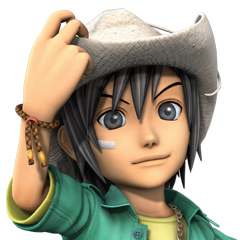 By: dulun18
Limit Breaker
22906 posts
Find more conversations like this:
Sony Online Entertainment Shuttering Four Games
[ Edited ]
1 replies 305 views Edited Feb 20, 2014
http://www.gamasutra.com/view/news/209295/Sony_Online_Entertainment_shuttering_four_games.php
i'm guessing it's that time of the year again..
--
Meowstro/ Super_Nova2k13 Edit: Updated subject title. Please note that the 'Games and Platforms' label should only be used for specific official [INFO] game-centric threads. More information about Labels.
What Are Internet TROLLS ?
To QUOTE- TOP RIGHT of the reply box - To
MULTI-QUOTE
PSP and PS3 owner..YES...i still play the LAST GEN systems
****still waiting for The LAST GUARDIAN****
Highlighted
Re: Sony Online Entertainment shuttering four games
Jan 25, 2014
Here's the text in case no one wants to open the link. I think Free Realms is the only PlayStation related closure.
Looks like the servers closing are for:
Free Realms
Star Wars: Clone Wars Adventures
Vanguard: Saga of Heroes
Wizardry Online
---

Sony Online Entertainment has announced plans to shut down four of its MMOs: Free Realms, Star Wars: Clone Wars Adventures, Vanguard: Saga of Heroesand Wizardry Online. The first two will be shut down on March 31, and the latter will be shut down on July 31.

Sony Online made the decision to shut down these games so "we can refocus our resources on other areas in the best interest of our company and player community," according to a statement provided by the company to Gamasutra.

Free Realms launched in April 2009 as the company's first free-to-play title; by that July, it had reached 5 million users. Clone Wars Adventures followed in 2010, and is being shut down by mutual agreement with IP holder LucasArts, according to the statement Sony Online provided. In both cases, SOE stated that the games' respective audiences are "moving on" to other games or activities.

Vanguard: Saga of Heroes launched in 2007 from Sigil Games, and was later acquired by SOE and revamped, but a "declining player population" has resulted in the closure, the Sony Online statement says. Wizardry Online is a product of Japanese MMO developer Gamepot, and is operated by SOE in the West. It has operated in the U.S. just shy of a year so far, launching on January 30, 2013.

Players of the latter two games are being upgraded to SOE's "All Access" program for the duration of the games' remaining operation.

SOE president John Smedley is currently participating in a Reddit "Ask Me Anything" session to address fans' concerns and discuss the company's current and upcoming projects. It began at 3 PM PST.


---