Reply
Topic Options
Mark Topic as New

Mark Topic as Read

Float this Topic for Current User

Bookmark

Subscribe
Highlighted
Sony NGP in development 'since the beginning of 2008'
3 replies 27 views Edited Mar 5, 2011
How long has the successor to PSP been in the works? According to Sony Worldwide Studios president Shuhei Yoshida, "since the beginning of 2008." The timing coincides with the first rumors about the device, which (correctly) predicted the system's lack of a UMD drive, touch screen and dual analog support. Yoshida also explained that Worldwide Studios had been officially involved with NGP game development since then, too, which helps explain the dearth of first-party content for the original PSP beginning in 2008.
According to Wikipedia, Sony has released only 16 first-party games for the PSP in the last two years -- about the same number of games it had ready for the system's launch. While Sony is working on delivering triple-A titles for the NGP launch, Yoshida noted that first-party teams are also working on "short form games" for PlayStation Suite, Sony's upcoming cross-platform service for NGP and Android. Given the last game we recall Sony ever developing for a non-PlayStation device was Wipeout 64, that's certainly an historic move.
http://www.joystiq.com/2011/03/04/ngp-in-development-since-the-beginning-of-2008-first-party-su/

Re: Sony NGP in development 'since the beginning of 2008'
Mar 5, 2011
It takes at least three years to develop a new console, from concept to first shipment. In order for the NGP to ship by the end of 2011, it would have to have been started in 2008 at the latest. The hardware has to be in playable state at least one year before the launch date, or there would be no AAA launch games. That effectively makes comsole development time a minimum of 36 months, which would be in 2008.
Whether the development of the NGP affected the number of first party PSP games is less definite. Some of the best games in the Sony PS2 library (including God of War 2) were released late in the PS3 development cycle, and the PS2 release schedule peaked in the two years before the PS3 launched; so it certainly is not always the case that the development of a new console reduces the number of first party games for the previous console. I personally don't think that the introduction of a new console affects the number of games developed for the previous generation. Each game has its own business case for the platform that it is developed for. The introduction of a new console does affect which development studio is assigned to work on particular games, as resources from the top studios are diverted to work on launch games for the new console, while existing franchises are passed along to up-and-coming studios. To some extent that was always the case with first party PSP games, which were often developed by different studios than the ones that developed the PS2 games in the same franchises.
GKP
Viewtiful_Josh
Fender Bender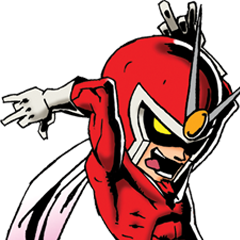 Registered: 09/27/2009
Offline
2922 posts
Re: Sony NGP in development 'since the beginning of 2008'
Mar 5, 2011
lensflare15
Uncharted Territory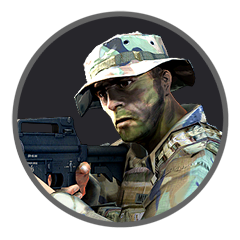 Registered: 08/26/2009
Offline
1685 posts
Re: Sony NGP in development 'since the beginning of 2008'
Mar 23, 2011