Reply
Topic Options
Mark Topic as New

Mark Topic as Read

Float this Topic for Current User

Bookmark

Subscribe
Highlighted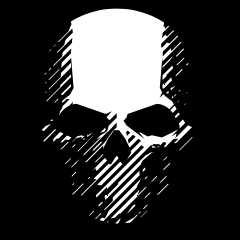 Offline
Re: So sick of Fall releases for everything
Actualy, the majority of gamers in the consumer market today are are in their late twenties to early thirties, and are therfore not going to school/college any longer. So for people like us, there is absolutely zero difference between summer and the other seasons aside from the weather. I still have to work 40 hours a week in my career. Doesn't matter what season it is. (Also, we can't forget that the consumer in the southern hemisphere has winter when those of us in the northern hemisphere are having summer).
So the days of videogames being just for kids who are in school or in college have been over for qutie a long time now. The main market for videogames are those who have already moved on from school and therefore there isn't an extended period where they have free time available to play games. As a result, it makes better sense to release games closer to the end of the year when people generally tend to have more money available to spend due to the upcoming holiday season.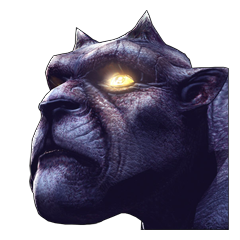 Offline
Re: So sick of Fall releases for everything
Do like I've been doing.
Decide with your friends what Multiplayer game you want to get during the Holiday Launch Season so you get your money's worth and maybe one Single player game.
When the Slow Launch Season comes around, if there was another big name Multiplayer game you can buy it now knowing you got plenty of play time with the one you got during the holidays, and if there was any good Single Player games you missed you can hopefully pick them up now to enjoy during the summer. You might grab RPG's during the time of year you have the most time to take in the story and really enjoy them.
Like everyone above me has said this has been going on long before Call of Duty came out.
But there are big name games that ignore the holiday season. Some that come to mind are Dead Space 3, Bioshock Infinite, Ghost Recons have launched outside the season, Splinter Cell, Mass Effect, Dragon Age: Origins, The Witcher 2, Tomb Raider, Resident Evil 5, Battlefield: 2; BC; BC2, Deus Ex: HR, Diablo 3, Portal 2, DOOM 3, Bulletstorm, All Red Factions except 2, R6V2.
Re: So sick of Fall releases for everything
---

ACE_GROOOVY wrote:


Many people who are out of college etc have the summer free. Why am I not playing GTA V this summer on my PS4?

Everyone releases their best stuff in the Fall but half of it is ignored because no one has the time or money to get it all at once. COD started the Fall to Fall trend but everyone now follows along like sheep. I'm busy in the Fall and I don't need the Holiday Season to want to buy something. That is all.

---
I too would also like to see releases spread out over the calendar year, however it wasn't COD that started the Fall trend. It's been happening since the SNES/Genesis. It's called Holidays.
Contact PlayStation Support
Chat with a PlayStation Specialist
Mon - Sat, 6:00AM - 10pm , Sunday 8am-8pm Pacific
Consumer Services and Technical Support____ 1-800-345-7669
Mon - Fri, 8:00AM - 8:00PM Pacific
Playstation Network Accounts and Billing Support____1-877-971-7669
Playstation Forums Support MVP. I do not work for Sony. Just a helpful gamer.