Reply
Topic Options
Mark Topic as New

Mark Topic as Read

Float this Topic for Current User

Bookmark

Subscribe
Highlighted
So sick of Fall releases for everything
14 replies 254 views Edited May 11, 2013
Many people who are out of college etc have the summer free. Why am I not playing GTA V this summer on my PS4?
Everyone releases their best stuff in the Fall but half of it is ignored because no one has the time or money to get it all at once. COD started the Fall to Fall trend but everyone now follows along like sheep. I'm busy in the Fall and I don't need the Holiday Season to want to buy something. That is all.
Re: So sick of Fall releases for everything
May 11, 2013
Unless you have the ability to designate a major gift giving holiday somewhere around July, then it's going to stay this way.
Everyone else is going to be out enjoying the summer weather. Why not do the same? There's going to be a time when you'll look back and WISH you had the time off you do now. Take advantage of it.
Re: So sick of Fall releases for everything
May 11, 2013
Grand Theft Auto V actually is a Summer release. Since the Summer ends in late September, you can count Grand Theft Auto V as an item of late Summer arrival. Another thing to keep in mind is that Grand Theft Auto V is not coming to the PlayStation 4. You'll have to hang onto your PlayStation 3 for that one.
The trend of huge Holiday releases has always been around, though. It didn't start with Call of Duty. In fact, over the past generation games have had their release dates changed in order to not compete directly with Call of Duty's rise in prominence.
Not all big games release during the Holidays. Except for a portion of the series, God of War has always hung onto its March date. Grand Theft Auto IV before the fifth one came out in April 2008. Super Mario Sunshine was an August release. Super Mario Galaxy 2 came out in the month of May. Heck, Gears of War: Judgment shipped this past March.
There are most certainly games that litter the rest of the year, and Summers too. This Summer in particular will not only play host to Grand Theft Auto V but it will have the likes of Splinter Cell: Blacklist and Tales of Xillia. Being a late comer to the Spring lineup, we'll also have The Last of Us launching a few weeks from now. If you're open to them, there are indeed other gaming options available.
Re: So sick of Fall releases for everything
May 11, 2013
Although you might need the Holiday Season, the companies do. That's when they make a big part of their sales as people buy a lot games to give to friends and relatives.
But, I agree that as a gamer I feel at a disadvantage when I can't enjoy the games with everyone else because there are too many to play! But, a lot of choice is good too.
Re: So sick of Fall releases for everything
May 11, 2013
Unfortunatly, it's always been that way. Fall releases mean new games and hardware are on store shelves by the Christmas shopping season. Thus sales have a chance to be better. But, it's bad for regular game consumers, because we get way too much at once and some of us can't afford to get all those games at once. So, all you can do is save your money and plan as best you can to get the games that you really want. Don't focus on the games you can't afford, focus on the games you can afford within your game budget. Fortunatly, It's a slow game release period now, so you can start saving as soon as you possible.
Multisystem owner. PlayStation owner since 2000. Inaugural PS Plus member:Legendary status. Former PS forum MVP with a launch PS3 & PS4.
Absinthetic
Keyblade Wielder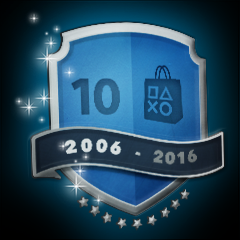 Registered: 06/15/2007
Offline
10300 posts
Re: So sick of Fall releases for everything
[ Edited ]
May 11, 2013
so games release in the fall...somehow you are able to play all of them through the winter/spring to have nothing to play in the summer? sounds like half of the stuff you ignored in the fall is ignored forever and not picked up in the summer when you "have time"
or
you pick up & play everything through the winter/spring and dont seem to be as busy as you think to have nothing to play in the summer

either way, points for calling attention to not getting things at the most convenient times.....aka life
Re: So sick of Fall releases for everything
May 11, 2013
Well unfortunately while the summer is open for younger students, many older students and college students end up working during the summer. Also summer tends to be a huge travel time for people. So people aren't spending as much time at home in front of their consoles during the summer months. Some big titles will come towards the end of the summer season (i.e. Sept) but not many.
The Fall season leads up to Christmas and so late fall/early winter is where the largest amount of games are coming out so they can fight over the limited funds from Christmas shopping season, which is where they make their money.
I personally think that's a mistake because too many good games get shoved aside because people are going for the big name games like the annual Call of Duty and Assassin's Creed.
Bioshock: Infinite My Review
Hekseville Citizen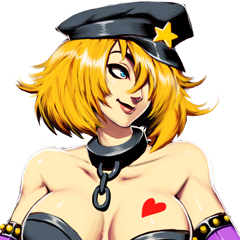 Registered: 06/11/2011
Offline
336 posts
Re: So sick of Fall releases for everything
May 11, 2013
with the warmer weather, it is said people go outside to enjoy it and have less time for games (I don't conform to this reasoning)
games sell better in the last 4 months of the year they say
Re: So sick of Fall releases for everything
May 11, 2013
Yeah, I never understood that, either. Most people who have a life are extremely busy during the usual flood of videogame releases. I would guess that the majority of these games are played by high school and college students. Working AND being a full-time student leaves very little, if any, time for games.