Reply
Topic Options
Mark Topic as New

Mark Topic as Read

Float this Topic to the Top

Bookmark

Subscribe
Slow game download from PS store - PLEASE HELP.
2 replies 1316 views Edited Jul 15, 2012
Hi guys, I was wondering if anyone else was having the same problem. Last night I bought Assassins Creed: Revelations (off the playstation store), and started downloading it. It then when on to say that it was going to take over 2500 minutes to download. Me, thinking it would go down left it. I went back about 20 minutes later, and not even 1 percent had downloaded. I left my playstation on for about 5 hours last night and when I went to bed I paused it because I didn't want to overheat the console. After 5 hours, only 8 percent had download. I woke up the next morning around 11 and the first thing I did was resumed the download. It is now 5 o'clock in the afternoon and I have downloaded 20 percent. IT HAS TAKEN 11 HOURS TO DOWNLOAD 20 PERCENT! I am absolutely disgusted by this. And yes anyone arguing I have called my Internet provider (Optus) and they have check my Internet speed (3.5 m/ps, about normal), so that ruled out that option. I looked at a few blogs and they said provided a few solutions (pause and unpause the download/change to wired connection etc) I have done all of these and it has not made a difference. My brother tried changing the IP address. This still made little difference. Even if the download speeds up tonight, I will be ringing the f**cking Sony help desk or whatever the f**k you call it and requesting some sort of gift in justice of the ridiculously long download time. And I have seen people say its because there is so much traffic on the download servers but that is no excuse for the download to be this slow. At this rate the download will finish in about 2 days. I am absoulutely disgusted with this and anyone who has suffered the same problem or has any ideas how to fix the bulls**t, feel free to comment down below.
Thanks in advanced for your help,
Andre(xFrxnchy).
I Only Post Everything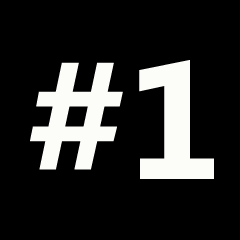 Registered: 08/07/2008
Offline
1127 posts
Re: Slow game download from PS store - PLEASE HELP.
[ Edited ]
Jul 15, 2012
I can imagine your frustration. I myself never had this problem, and I have a 5mb download speed. (DSL)
For the life of me I cant think of why that game would take so long to download. People have had success using a proxy to speed up
psn store downloads. Have a look here:
http://community.us.playstation.com/t5/PSN-General-Discussion/Slow-downloads-Try-using-a-Local-Proxy...
My speed isnt that much faster than yours, but I never had to wait that long. Ratchet and clank: all 4 one was 15 gigs and it took me 4 hours or so. Have you called sony? Its 1-800-345-SONY.
Try the article above, and explore the proxy option. As you will read it has helped people alot.
You just might have to open ports with your ISP. Get sony on the phone and tell them your problem, and ask which ports could increase download speeds. Maybe check this out as well:
http://www.ehow.com/how_4926278_make-ps3-internet-connection-faster.html
Good luck man!
**EDIT** I just read it could be a bandwidth issue. I have a 500gb bandwidth cap (and never exceed it) but yours might be different. Just something else to explore.
Re: Slow game download from PS store - PLEASE HELP.
Jul 15, 2012
Hey man,
Thanks for all your help,
I rang Optus again and the guy kept saying I had a wonderful connection (it's now over 5 m/ps), so I don't know what the problem is. My brother tried using the proxy last night and it made little to no difference. I'll look at the other articles you posted and see if they help me.
Thanks