Reply
Topic Options
Mark Topic as New

Mark Topic as Read

Float this Topic for Current User

Bookmark

Subscribe
Highlighted
FidelityNy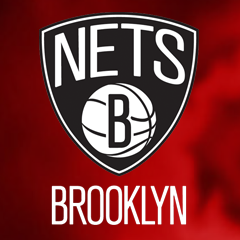 Offline
Re: Sleeping Dogs PSN Plus?
No, people not recieving a game that doesn't compete with a game series that nearly every single Playstation owner interested in the Open World Third Person Shooter genre owns is something not to complain about. And yes I'm trolling, because trolling is what I pride my life on...
You along with every single Plus subscriber have no reason to be complaining, so I don't know why you're using that as an arguement. You're getting your money's worth and more. You're on here every week or two talking about the same thing. Not even a week of you getting something satisfying is enough to hold you off for a month or two without you coming here with "why can't we get that". It's tired already, let it go.
I'm not replying here anymore. Good luck with your campaign.
Re: Sleeping Dogs PSN Plus?
**bleep** fid-- never seen ya so **bleep**--
lmao i see both sides-- i bought hitman absolution digi-- so i can buy sleeping dogs for 25$ digi (some kind of promotion) i just havent got myself to buy this game yet-- mainly for the reasoning it dropped in price quicker then oprah on a big mac.. that always scares me in retail games.. BUT at the same time-- i think it probaly would beat out anything we have received over the last 2 months-- so wouldnt mind seeing it on the IGC
Re: Sleeping Dogs PSN Plus?
Dont argue with @FidelityNy, he has the absolute truth of what is a good game or not... f#@k off!
This game was praised by a lot of site and magazines. Me and other people want it. Nobody cares if you don't like it.
PS: SCEA already screwed us by giving us just a discount for Arkham City and Bulletstorm, just to name a few, after Europe got them for free. So don't get your hopes up
Re: Sleeping Dogs PSN Plus?
@FidelityNy Its nice you believe that you can decided for people what they can and can't complain about. We pay to have the service and if we are not happy with the service we are getting for that money we have every right to complain. You have no right to tell people other wise. If you dont want to read peoples post about them not being happy with their membership then stop reading it, the forums are here for that reason SO SONY CAN GET FEEDBACK. If you dont like someones feedback you have no right to tell them they cant post it. Last I checked this was not the FidelityNy forums.
Re: Sleeping Dogs PSN Plus?
I'm sure many people want Sleeping Dogs! It's a pretty fun game but it's not that great. Just an opinion though.
The problem here initially is that people were complaining that we were getting a Vita game this week which was needed. We would normally get nothing this week. People think Sleeping Dogs EU= Ninja Gaiden Sigma PLUS US and that simply isn't the case. Sleeping Dogs is for EU Feb content that starts next week. We don't even know what we are getting yet! It could be crap, but who knows? I'm hoping for some Amalur, Bayonetta, Okami HD, or Dishonored (which would blow the house up!) but that last one is wishful thinking.

Re: Sleeping Dogs PSN Plus?
I think that most people know that it is for Feb and I don't think most people are comparing it to ninja gaiden. I think that most people are looking at the fact that EU has about 9 full PS3 games that the US didn't get. So chances are that EU will get Sleeping Dogs and the US will get some PSN game, or one of the games that EU already has. The US has fallen behind when it comes to the same quality of content that EU has and it does not seem like the US team cares.
Re: Sleeping Dogs PSN Plus?
[ Edited ]
Re: Sleeping Dogs PSN Plus?
---

a-marv22 wrote:


Lol we just got Foosball and Quantum Conundrum two games that are way better than a poor;y made gta clone. Either a troll or idiot if you crying about not getting Sleepin Dogs which is a bargain bin title at best

---
What?? Foosball isn't bad, but you compare it to Sleeping Dogs? Even if it were somehow better than SD, it is a Vita IGC game, so your logic is flawed. Quantum Conundrum is one of the other free games for the month of February in Europe, so your whole argument makes no sense.