Reply
Topic Options
Mark Topic as New

Mark Topic as Read

Float this Topic for Current User

Bookmark

Subscribe
Highlighted
Should i bother buying a new ps3/ repair it myself?
8 replies 262 views Edited Dec 18, 2012
Quite Recently my Release model PS3 80GB had just gotten the Yellow light of Death. After contacting Playstation they mentioned that i could send it in for repairs, or trade it in, and as a bonus, they would take out the cd stuck inside ( my version does not have manual eject). Howver After the phone call, i can only assume that the agent had not realised i lived in Canada, and that my ps3's warranty was long expired, which leads to the fact that i cannot have it repaired as Playstation does not repair ps3 out of warranty in Canada. I have a Cd stuck inside, and my HDD which is unaccessbble.
Should i attempt to Open my PS3 and apply new thermal Paste/ solution onto my GPU and CPU ( with a proper intructional guide ) / temporarily save my HDD and continue using that PS3 or should i attempt to repair my PS3 and buy a new one anyways to transfer the memory to the new one.( incase it dies again).
My second debate is this: MY PS3 has every original Receptor ports, you know that flap next to the disc drive? well it used to cover Three media ports for camera sticks,etc. Furthermore my PS3 has 4 ports. With a new ps3 i will be losing the media bar and 2 USB ports. Should i risk continuing to use the Supposedly fixed PS3 or buy a new one and keep using the Original PS3 occasional for media and so on.
I dont want to buy a New ps3 as im very pleased with my original model and that i dont wanto to blow 250+CAD$, however i have to be realistic to the fact that it is 5 years old, and i should move onto a new (safer) Ps3 and loose the Media bar, and 2 USB ports.
Thanks for anyone who can offer advice,
Treasure Hunter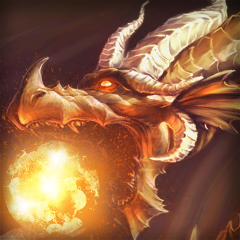 Registered: 04/05/2009
Offline
8212 posts
Re: Should i bother buying a new ps3/ repair it myself?
Dec 18, 2012
Once a console is affected by YLOD and is inoperable, it will NOT be fixed by new thermal paste. That window for repasting is long gone.
What you would need to do is either reflow or reball to get it working.
Reflowing can be done at home, but can be difficult to do. It can be done with some no-clean flux off eBay, and an oven, lots of aluminum foil, patience. But it doesn't always work. Other people may do a reflow for you. What this does is reseat the CPU/GPU back to the circuit board. Probability of success is medium to good, but reliability may be dicey depending on how it's done.
Reballing is impossible to do at home without a BGA rework station, but what it does it literally detaches all the connections of your CPU/GPU and replaces them with brand new ones. Sent to a proper shop, it has high success rate and good reliability depending on the quality of the work.
Hope this helps.
Re: Should i bother buying a new ps3/ repair it myself?
Dec 18, 2012
If you're comfortable taking electronics apart, then go for it. You don't really have a lot to lose. I believe there are also other vendors that you may be able to ship to. I've never used their services so I can't comment on the quality, but Gophermods or Endless Electronics can handle PS3 repairs.
If you decide to buy a newer model PS3, you can always by a media bar that will give you the card slots found on the earlier models.
Something like this: http://www.amazon.com/POWER-Media-Expansion-Slim-Playstation-3/dp/B003SVYQXK
Re: Should i bother buying a new ps3/ repair it myself?
Dec 18, 2012
isnt the most common issue to solder between the gnu/cpu and the heatsink? By thermal paste i mean what ever goes inbetween the heat sink and the gpu/cpu
Re: Should i bother buying a new ps3/ repair it myself?
Dec 19, 2012
Re: Should i bother buying a new ps3/ repair it myself?
Dec 19, 2012
reballed? that sucks for me i guess, il try the repair, if not il probably accept it as dead and get a new one, thanks for all the help