Reply
Topic Options
Mark Topic as New

Mark Topic as Read

Float this Topic for Current User

Bookmark

Subscribe
Highlighted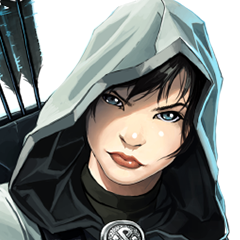 Offline
Re: Should I sell my video game collection?
Personally, I'd be keeping everything. That's just me.
If you have a lot of older games that you know you won't play, you might as well look up how much a collection can get you and try to sell them.
But...I'd still be keeping the PS3 and the games I like. Even if the system isn't hooked up all the time, its nice to be able to go back and play those games or to play MP with people who don't have a PS4 (or games that aren't on the PS4 yet)
My Youtube Channel
-
FFXIV:ARR
-
Adamantoise
-
Kytre Ashaer

Better Hide Or Die Clan Website - Everyone is Welcome!
Re: Should I sell my video game collection?
To an extent you might be better off selling games via Ebay (or check with some of your MVP friends about any JRPGs you might be hogging).
There are some games that I have held onto for years. Since the PS 1 days, I have not let go of any Dragon Quest or Final Fantasy game disc I own. I personally have kept my PS 1, my PS 2, my PSP and I have no intentions of letting my PS 3 go either. As far as I know the PS 1 and PS 2 still work. Even if they don't, they're part of my own personal collection. The systems are stored away.

Even with the lack of BC with the PS 4, there are some PS 3 games that I have no intention of getting rid of. I'm sure you have a few games that mean a lot to you, and you'd like to keep them regardless. Go through what you have, and what ever you don't have special memories of, or want to keep as part of an on-going collection like Final Fantasy or something, sell on Ebay or something similar. You won't get as much if you trade them in to Gamestop.

Bioshock: Infinite My Review
Re: Should I sell my video game collection?
You know, reading this it reminded me of myself with my PS2 collection. I had 50 games or so and I sold them all for an amount I am not disclosing because it's embarrassing. Haha. What I realized was, I have a bookshelf with books I never read but I don't sell them.
Man, I'd keep them because even if you're using the money you get from them for the PS4, which is respectable, you could just cut down on McDonald's for a week and find you saved the same money from that. Haha, that's what I always do. Besides, 20 years from now they are going to be worth their initial value just as Gex is for Playstation One.
On a strong, end note, I can't wait for the PS4! So excited!

Ace_Fighter_132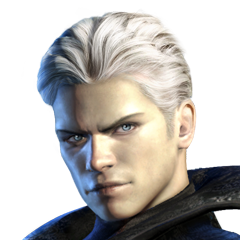 Offline
Re: Should I sell my video game collection?
If your gaming area is a desk and you don't have room for another console, you could do what I did... go out and get a wire shelf and expand your surface area with 3 or 4 32"x18" shelves. Dedicate one or two of the shelves to hold your games and/or accessories and the other one or two shelves to hold the consoles themselves.
In actuality, my gaming area is an old kitchen table that I set up in my den, and the wire shelf is one that I had in the pantry in the kitchen of a house I moved out of 11 years ago. It works exceedingly well for my needs. When the PS4 comes out (or at the very least, the dimensions of the console itself are revealed), I will be building a 2-console shelf unit that will sit on one of the shelves, and keep both consoles hooked up.
If you feel you MUST sell your PS3 to buy a PS4, you probably shouldn't buy a PS4 right out of the gate, because:
1. there will probably only be about a dozen or so games for it when it launches and
2. right now, Gamestop's trade-in value for a PS3 is about $75-80, and will likely drop to $55-60 when the PS4 launches, so if you are counting on the PS3 to bring the purchase price of the PS4 down, it won't be by much.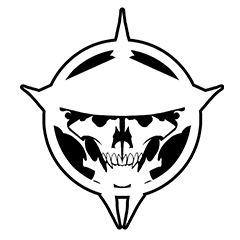 Offline
Re: Should I sell my video game collection?
don't sell your collection, You won't get nearly the amount of money that you put into it. HOWEVER, if there is absolutely no room I would get rid of the oldest stuff in your collection.
PSN: Deadly_Rabbit123
XBL: BruteForce94

Proud Owner of Xbox One and PS4
Re: Should I sell my video game collection?
If you have Ps1 games that are in good condition, do some research. some of those games are worth more now than they were new.
RE-THINK SALAD
Re: Should I sell my video game collection?
---

renstimpy3 wrote:


It is not clear if you are talking about digital games or Disc's.

If disc's use a PS2 or something, and sell your PS3.

If digital use a Vita or something and back-up your games to that through your downloads list.

---
I thought it was pretty clear; it mentioned discs, and you can't sell digital games. Also, there's no need to back them up since they can be redownloaded, as you pointed out.
Personally I would not sell any games unless I was sure I would never play them again, e.g. games I bought but didn't really like or outdated games (if there's a remake, etc.). Ever since I had a PS1 I haven't sold any games I've purchased. Before that, we (my brothers and I) had to if we wanted to buy new ones. Somewhat recently I got rid of many game cases to save space. The discs don't take much space themselves in sleves, on a spool... whatever you have. I kept ones that were important to me or I thought had some kind of collector value, but I still have all the actual games just in case I want to play them.
Anyway, I think you can find space for your games and PS3; even if it's not always hooked up, you'd have the option at least. I don't think it's worth it to get a PS4 at launch if it means you have to sell the PS3 and give up everything else. Save up and wait until you can afford it or wait for a sale.
Backloggery
Contact Sony support - Live Chat
or 1-800-345-7669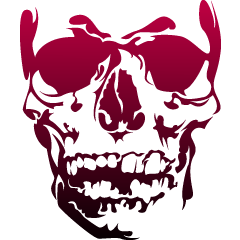 Offline
Re: Should I sell my video game collection?
---

GrayGargoyle wrote:
When buying the PlayStation 3 back in the day, it cost me $500 because of GameStop's PlayStation 2 trade-in discount - trade your system and get $100 off the PlayStation 3. Will the same kind of deal fall into play? Will I even get the PlayStation 4 at launch time? These are things I don't know yet.
---
Captain is right about the "GameStop Trap."
You think you might be saving $100 (or whatever gamestop will give you for your PS3) when you buy a PS4.
But, in reality you will be paying $500 + whatever the PS4 costs, when you get a PS4.
Think of the cost you paid for your PS3/all your games new, then compare it to how much you will get in return.
The difference is money lost. You are gaining nothing.
You didn't really lose anything when you got a PS3, since it was B/C, but the PS4 will not be. So you are not saving any money if you trade in your PS3/All your games, just to get a PS4. In fact, it means you will have easily spent over 1K on your PS4.
As others have said, I would not get rid of your collection JUST for a PS4.
Only get rid of them if you don't care to have them in your collection, or know for a fact you will never play them again.
"You must make a friend of horror. Horror and moral terror are your friends. If they are not then they are enemies to be feared."