Reply
Topic Options
Mark Topic as New

Mark Topic as Read

Float this Topic for Current User

Bookmark

Subscribe
Highlighted
Seriously considering a professional reball
7 replies 395 views Edited Dec 28, 2011
Two weeks ago, my four year old 60gb experienced the YLOD one night after an extensive run of Fallout 3. When researching the topic for days I finally stumbled onto and fully read the one and half year long "invader113 Got the YLOD" thread. Since I was at first mostly worried about retrieving my game saves, I had resigned myself to doing a heat gun reflow at home until I read that discussion about the then burgeoning companies who will resolder the gpu and or cpu. It seems that the reball method is the obvious choice for someone whose console is still in good condition while the reflow is a stopgap for getting access to the hard drive by potentially damaging the motherboard.

I'm now trying to decide between Endless Electronics, which have gotten many good reviews on this forum for performance (and a few lackluster ones about communication and and poor return packaging) and Gophermods, which far less posters have had experience with, but the few that are here are positive.

If any of the users of either service could let me know about the longevity of the work they've had done, if it's lasted up until now, I would appreciate it as I am definitely preferring the reball option over buying a new slim. Also, if anyone has any information on allowing EE to do a power supply upgrade, I would like to know if this is a viable option for increasing the life of my system by keeping it out of the overheating danger zone.
Logical_Dolphin
PIayStation MVP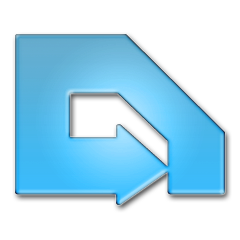 Registered: 07/14/2000
Offline
12905 posts
Re: Seriously considering a professional reball
Dec 28, 2011
I have had work done by Endless Electronics, and I have gotten great results from them. They have apparently addressed the communication issue, since I haven't read about those complaints for a few months. As far as the packaging goes, they have improved that also by offering a custom fitting foam that surrounds your entire machine and restricts movement, normally this costs $25 extra, but they are offering this for free for the time being.
Along with a reball, I recommend you get a thermal pad upgrade too, it really helps keep your PS3 running cooler buy helping the motherboard dissapate more heat. The power supply can be effective too, especially if you have the ZSSR power supply, it is a viable option but it is less important IMO than getting your thermal paste and thermal pads changed, and getting a upgraded 19-blade fan (if you need it).
The main reason you probably have read much feedback on Gophermods is that they have a waiting list, that I have heard is months long, and I don't think many people are willing to deal with it. They also don't have any other options like Endless Electronics like thermal pad and power supply upgrades, but apparently they will be offering that eventually.
If you want to read about all the things you can do to keep your PS3 running cooler, click the link below for a guide that describes all your options...
Re: Seriously considering a professional reball
Dec 29, 2011
I read the article you link to on squidoo last night which makes thermal pads sound like the biggest deal. I am almost definitely going with EE. I saw the sale that you mentioned, but it's a bit confusing. They say that the $30 diagnostic fee includes return shipping... so does that mean that unless I pay an extra $25 for No Worry Shipping, that I will be getting sent back the box twice the size of a PS3 filled with packing peanuts that I've read about?

Through all of the stories I've read, I do remember your name, but I don't recall when you got your system back from them. Was it a full resoldering that they did to yours that's still running smooth to this day?
Re: Seriously considering a professional reball
Dec 29, 2011
I know you really like your 60GB but for $249 for a new PS3 you really can not go wrong. Even if you get your PS3 reballed who is to say its not going to break down again in 6~12 months.
Re: Seriously considering a professional reball
Dec 29, 2011
Really liking my 60gb, as you say, manifests from three different angles in my current situation: first, the obvious option of replacing it with a slim will cost twice as much as having this one professionally repaired; the second is that a slim has half the features of mine: full BC and quick backup with SD (as buying a usb stick just for a slim adds to the price of this whole transition). Thirdly, I want the data on my HDD to be accessible without damaging what is most likely a perfectly good system... which leads back to factor number 1. If I can have it reballed for half the price of a new slim, keep my data and BC for another few years or more and under YLOD warranty even, the cost of a new unit has been completely offset.

My first instinct was to buy a new system. But I have no reason to think after all I've read that if not for the crummy solder and paste Sony is supposedly forced to use, my system wouldn't have kept running.

I think anyone who years ago payed over $500 for a PS3 would agree that they surely can go wrong by giving Sony another $249 if their original unit's components are still salvageable.
Re: Seriously considering a professional reball
Dec 29, 2011
Okay so I'm kind of a sentimental kind of guy when it comes to my property. My wife bought me my 80 GB PS3 three years ago for my wedding gift (I know right best wife ever). So about a month ago my brother-in-law suggested to me I should get a new BIGGER PS3 when they are on sale. My 80 GB still works great but I've found the limits of my internal hard drive. I didn't feel like messing with installing a new hard drive only to have this PS3 give me the YLOD. So this is what I did.
Went to a store that buys used games, counsels, movies, etc and asked what they would give me for the 80 GB, back words compatible PS3 and they told me $175.00. Looked at the prices for PS3 at my local stores and best buy was having a holiday bundle on one. 320 GB Uncharted 3 PlayStation 3 bundle with the uncharted dual pack and a $50.00 best buy gift card for $299.00. So essentially I got my brand new, warranted 320 GB PS3 for $75.00 (roughly) and three free games. I didn't think I could get a better deal than this.
To me this is way better then holding on to my old PS3 and having to pay full retail price for a new one when I eventually get the YLOD. Just a suggestion for those still holding their old PS3 that's still working maybe update now and get some money out of that unit. As for those who have already recived the YLOD sorry that happened.
Re: Seriously considering a professional reball
Dec 30, 2011
I like that story as it was a really good idea in your situation. That's a really high price you got out of a used media store as most of the used 60 and 80 gigs I see on ebay go not much higher than $250. I personally wouldn't have parted with mine before it yellowed, since I don't need a PS2 gumming up my already cluttered gaming space. Now that I've experienced the yellow light, I think my best option is to see if it's recoverable before just tossing it for a quick $50.
Re: Seriously considering a professional reball
Dec 30, 2011
Logical Dolphin, the wait list for Gophermods IS NOT MONTHS LONG!!! Have you personaly done buisness with them in the past year??? NO! Before you start spreading stuff that you don't actually know, call them or email them first before you push people over to EE. They also have the same warrenty as EE and they do the same upgrades. They also do a 1T upgrade to the HDD.
I wish more people had the experiance that I had with EE. I'm glad that I paid attention and investigated into my PS3 instead of believing them.
Seasparrow.
Treasure hunter, coin collector, bottle collector (pre 1890).

Navy (retired)

Army National Guard (1996-2002)