Reply
Topic Options
Mark Topic as New

Mark Topic as Read

Float this Topic for Current User

Bookmark

Subscribe
Highlighted
9 replies 1166 views Edited Nov 9, 2012
Any resolution to this issue. I played my PS3 on a Samsung LNS4041DX/XAA 40" LCD 1080i capable since 2004. I cannot confirm it was based on an update but the TV fails to pick up the signal from the PS3.
The PS3 will connect through HDMI on a 1080p capable computer monitor HDMI to HDMI auto recognizes the connection.
The TV will connect through the HDMI port on our laptop.
Same HDMI cable in both cases, same TV input port.
Connect the PS3 to the TV with the same cable and nothing.
I have processed the 5 second video reset. I have connected Svideo cables and I can bring up the PS3 on the TV through that connection but it looks awful on 480.
I have attempted to bring up safe mode through the HDMI and again nothing. Safe Mode did display thorugh the Svideo.
I'm at wits end as a troubleshooter... all components work, just not together.
PS3 is wirelessly connected and all updates complete through 11/8/12.
Re: Samsung PS3 HDMI issue
[ Edited ]
Nov 9, 2012
Have you updated the firmware on your TV? Its a possible handshake issue if your PS3 is having connectivity issue through HDMI, which can be corrected with a new firmware update on the TV
Looked up the specs on your TV.....
it is only capable of 1080i, 480i/p, 720p. Not 1080p like you are led to believe.


After searching for 15 minutes, I am getting comflicting specs.... I see up to 1080i support or up to 720p support.
If you force the PS3 to upscale to a resolution that is not supported by the TV, then the PS3 will default to 480i/p resolution or simply not display any picture at all.
Furiously Chaosing
Treasure Hunter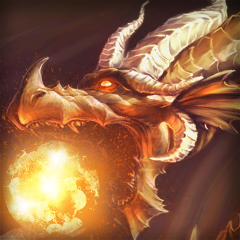 Registered: 04/05/2009
Offline
8212 posts
Re: Samsung PS3 HDMI issue
Nov 9, 2012
As an alternative, you can try using Component Cables. They can carry all resolutions up to 1080p, but is completely analog so there won't be any handshaking issues in games.
(Blu-ray movies may not play on them though)
Re: Samsung PS3 HDMI issue
Nov 9, 2012
Thanks for the quick reply... I did check the specs before hand and was aware that the TV was 1080i capable only, the alternate monitor I tested on was 1080p... I attempted a manual configuration removing 1080p from the options and then swapped the cable to the TV to no avail as well. I'll check on the possible TV firmware update.
Re: Samsung PS3 HDMI issue
Nov 10, 2012
---

gR3yGh051 wrote:


Try those Component cables that were mentioned.... maybe the HDMI port is dead

---
He hooked his PS3 up to an 1080p monitor via the HDMI port. From what I gather, everything works, he has tested the PS3's HDMI port via the PC monitor. He has tested the TV's HDMI imput port via a laptop. They are both working, but when connecting them together, they don't work. Cotsandre, have you tried the video reset with just the HDMI cable connected? Read THIS, it may help you...
Re: Samsung PS3 HDMI issue
Nov 10, 2012
---

ori0n378e wrote:


---

gR3yGh051 wrote:


Try those Component cables that were mentioned.... maybe the HDMI port is dead

---

He hooked his PS3 up to an 1080p monitor via the HDMI port. From what I gather, everything works, he has tested the PS3's HDMI port via the PC monitor. He has tested the TV's HDMI imput port via a laptop. They are both working, but when connecting them together, they don't work. Cotsandre, have you tried the video reset with just the HDMI cable connected? Read THIS, it may help you...

---
Thanks for clearing that up....... I got a bit lost when I was reading
Furiously Chaosing
Re: Samsung PS3 HDMI issue
Nov 10, 2012
---

Cotsandre wrote:


Thanks for the input, I'll was under the impression that I had done the reboot but I have not tried successive video resets like your link suggests.

---
You should. It might fix your issue
Furiously Chaosing