Reply
Topic Options
Mark Topic as New

Mark Topic as Read

Float this Topic for Current User

Bookmark

Subscribe
Highlighted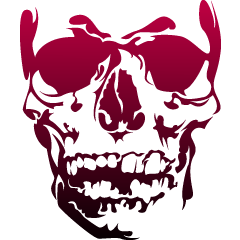 By: HorrorGod
Welcoming Committee
4403 posts
Find more conversations like this:
[Review] Macabre Mondays - "Resident Evil" (PS1)
[ Edited ]
7 replies 23280 views Edited Mar 31, 2014
Game Title: Resident Evil
Genre: Survival Horror
Platform: PlayStation (PS1)
ESRB Rating: Mature (M)
Developer: Capcom
Publisher: Capcom
Release Date: March 22nd, 1996
Overall Rating: 10/10
Review Author: HorrorGod
This week I've decided to do a spotlight on something a little more well known. Okay, really well known. It is for a PS1 title I'm sure you've heard of, called "Resident Evil." ("Bio-Hazard" in Japan.)
STORY/GAMEPLAY:
"Resident Evil" is a 3rd person survival-horror game that consists of real time 3D polygonal characters and objects, superimposed over pre-rendered backdrops with fixed camera angles. These "angles" could be very frustrating at times, but overall they added to the suspense of the game.
You have a choice to play as 1 of 2 Alpha team members: Chris Redfield or Jill Valentine.
No matter who the choose, the story plays out the same, with medium differences throughout the game (i.e. different character interactions, weapons, etc.)
The story begins on July 24, 1998. A series of bizarre murders have occurred on the outskirts of the fictional "Raccoon City," with signs of cannibalism on the victims' remains. The Raccoon Police Department's Special Tactics And Rescue Service (S.T.A.R.S.) are assigned to investigate the murders. S.T.A.R.S. is divided into two teams: Alpha and Bravo. After Bravo is sent in to investigate first, they receive no return contact. Alpha team is then sent to investigate their disappearance.
When the Alpha team finds Bravo teams crashed helicopter, they discover the mutilated remains of some of it's members.
Alpha team is then chased into an apparently abandoned mansion, from some mutated dogs. This is where your journey begins.
Once inside, you explore the mansion in order to solve the mystery, while battling various monsters, finding documents that provide backstory, as well as clues that help you solve the various puzzles scattered through out the mansion.
While there is no "difficulty setting" when starting the game, Jill acts more as the "Easy" character, while Chris is the "Hard" character. Jill has an inventory that can hold up to 8 items; the ability to picklock certain doors/desks; and better firepower.
While Chris can only hold 6 items; needs to find keys; and has limited firepower.
The plus side to playing as Chris, is that he can take more damage than Jill can.
Ammunition for each firearm is limited and you must conserve your ammo for situations where you will really need it.

In order to heal your character, you must use first-aid sprays and/or three types of healing herbs that can be mixed together in different combinations for different healing effects. (Green, Red, and Blue.)

To save your progress, you pick up ink ribbons hidden along the way and use it on any of the typewriters scattered through key locations in the game. But, just like ammo and healing items, the amount of ink ribbons is limited.
There are multiple endings, which adds to the replay value. In fact, "Resident Evil" is the only game in the franchise that has featured this. The endings are all similar, with the only real difference being who you save and/or if you destroy the mansion or not.
CLOSING REMARKS:
"Resident Evil" was well received, and is considered the father of the modern "survival-horror" genre. I remember playing it for the first time and being completely blown away. I had played "Alone in the Dark" on my PC, a few years prior, but this game set my expectations high, for how a "horror" game should look and feel. I did not own a PS1 at the time, and had only been renting the console (and select games) from a video store. When RE came out, my brother and I took turns playing the game (with no memory card) and tried beating it without dying. It was true survival-horror.
Eventually, one weekend my brother was able to accomplish this (using Jill.) I think I was just as proud of him, as he was of himself. It was an epic 5+ hours of nail biting suspense. A few months later our Mom bought me and my brother a PS1 as a early/mutual birthday gift, along with RE and a memory card. We then set out to complete the game as Chris; as well as beat the game under 3 hours with an A grade, in order to unlock the Rocket Launcher w/ infinite ammo -- for both characters.

"Resident Evil: Director's Cut," was released in September of 1997 (a year and a half after the original.) It's main purpose was to make-up for the delayed release of the sequel. It was advertised as featuring the full un-cut, uncensored footage as seen in the Japanese releases. But, to many fans disappointment, the sequences were still censored. Capcom claimed it was a mistake made by the developers and offered the uncensored intro on their website.
Despite that screw-up, the Director's Cut was/is still a worthy purchase.
Aside from including the original game, it also features 2 new modes:
"Arranged" mode, which changes the location of vital items and enemy placement, as well as new wardrobes and an improved model of the handgun. And to top it all off, it replaces the Rocket Launcher w/ infinite ammo, for the Colt Python -- if the right criteria was met.

"Beginner" mode, which had easier enemies and double the ammo.
All this and a playable demo for "Resident Evil 2." (removed in later re-releases, obviously.)
If you have never played the original, or maybe only played the REmake on GameCube, do yourself a favor: Go back and play the original. Any horror fan -- or RE fan in general -- should experience this classic in all it's creepy, dark, and deliciously cheesy glory.
If you can't track down a physical copy, you can pick up the "Director's Cut" on PSN for a great low price.
My Rating:
10/10
Please Note: The views expressed in this message are the views of the review author, who is in no way affiliated with SCEA or PlayStation.com.
Previous: "Manhunt" (PS2)
Next: "Blood Omen: Legacy of Kain" (PS1)
"You must make a friend of horror. Horror and moral terror are your friends. If they are not then they are enemies to be feared."

Re: Macabre Mondays: "Resident Evil" (PS1)
May 6, 2013
---

Tinys wrote:
i used to love watching my sister play the resident evil games when i was a kid even tho they gave me nightmares for years lol

---
This game was so good, it did a good job of making me jump too, I hated those bloody dogs as well!
BRIT-KO
Customer Service Available Mon-Fri 8am - 8pm
General Enquires - 1-800-345-SONY (7669)
Account & Billing Support -1-877-971-SONY (7669)

Live Chat Available Mon-Sat 6am-10pm PST & Sun 6am-8pm - LiveChat
Stage_Coach
PlayStation Moderator (Retired)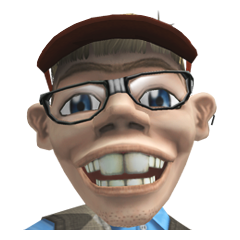 Registered: 07/16/2012
Offline
5944 posts
Welcoming Committee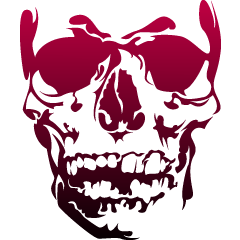 Registered: 09/13/2007
Offline
4403 posts
Re: Macabre Mondays: "Resident Evil" (PS1)
May 7, 2013
---

Stage_Coach wrote:
This game is what sold me on the PS1. I even went back and replayed RE: Director's Cut last year. Still love it!

---
Same here. My brother and I had been renting a PS1 & games from a local Blockbuster Video, on-and-off for almost 6 months.
($200 security deposit, + $20 bucks for 5 days.) Our Mom was awesome for doing this for us around weekends.
But, RE was the game that made us want to own a PS1.
"You must make a friend of horror. Horror and moral terror are your friends. If they are not then they are enemies to be feared."

Re: Macabre Mondays: "Resident Evil" (PS1)
[ Edited ]
May 19, 2013
Sucks the only one they have on the PS Store is the Dualshock version with that updated soundtrack. Wish they had put both versions on there and let us choose. I'm not used to it cause that's not the version I owned.
That original soundtrack is so ingrained in me from playing that game so much back in day; it just feels weird without it. Luckily I do have a disc copy to play on PS3, but sucks I can't play that version on the PSP or Vita.