Reply
Topic Options
Mark Topic as New

Mark Topic as Read

Float this Topic for Current User

Bookmark

Subscribe
Highlighted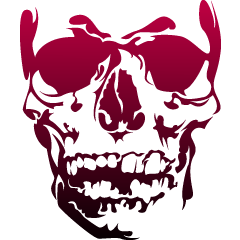 By: HorrorGod
Welcoming Committee
4403 posts
Find more conversations like this:
[Review] Macabre Mondays - "Manhunt" (PS2)
[ Edited ]
3 replies 7633 views Edited Mar 31, 2014
Game Title: Manhunt
Genre: Stealth / horror
Platform: PlayStation 2 (PS2)
ESRB Rating: Mature (M)
Developer: Rockstar North
Publisher: Rockstar Games
Release Date: November 18th, 2003
Overall Rating: 10/10
Review Author: HorrorGod
This week's spotlight is for the stealth based-psychological horror-PS2 game, "Manhunt."
Yeah, I know, some may say "this isn't horror." But, to that I say "You are wrong." Sure, it may not feature the traditional "horror" elements like zombies, ghosts, demons, or other monsters. Instead, it focuses on the scariest monster of them all: Man.
STORY/GAMEPLAY
Set in a fictional city named Carcer City, the story opens with a news anchor reporting on James Earl Cash, a death row prisoner recently executed by lethal injection. In reality, however, Cash awakens to hear a voice coming from an earpiece, revealing his lethal injection was only a sedative. The voice, who refers to himself as "The Director" (voiced by the original Hannibal Lector, Brian Cox), promises Cash his freedom, but only if Cash follows his instructions. And that is where the fun (and horror) begins.
From a third-person perspective, you control Cash through one night and twenty levels (named "Scenes") of survival & murder, all while being filmed on Closed Caption Television (CCTV) The reason? For The Director's underground "snuff film" ring.
Cash is forced to face different gangs (called "Hunters") ranging from white supremacists ("The Skinz"), to Mercenaries ("The Wardogs"), Satanists ("The innocentz"), and schizophrenics psychopaths ("The Smileys") -- just to name a few.
Think the movie "The Warriors" and/or "Running Man," but much more dark, moody, and just flat out dirty.
In order to progress scene-to-scene, the player is asked to clear out all the Hunters in each area. Not in a simple -- bang, bang, you're dead -- way, but by performing gruesome "executions." And this is where the stealth comes into play. The player hides Cash in the shaded areas of the map (like "Splinter Cell") and awaits for a moment he can sneak up behind his enemies for the kill.
You can draw them closer by throwing objects and/or if you have the PS2's USB mic, you can use your own voice to beckon them closer.
There are 3 levels of executions, each one more violent than the other. The player him/herself is in control of which level they use; once the player has locked onto an enemy, the lock-on reticule changes color (the longer you hold it) to indicate the level; White (level 1/Violent), Yellow (level 2/Really Violent), and, finally, Red (level 3/Extremely Violent).
Cash has the ability to execute enemies with various weapons, including glass shards, baseball bats, plastic bags, crowbars and a variety of bladed items. Guns become available later on, but can not be used in an execution.

CLOSING REMARKS
"Manhunt" received positive reviews, for the most part, and in most cases was also surprisingly praised for it's violence "pushing the envelope" in gaming. The Chicago Tribune went on to say:
"Manhunt is easily the most violent game ever made. It will likely be dismissed by many as a disgusting murder simulator with no reason to exist. But Manhunt also is the 'Clockwork Orange' of video games, holding your eyes open so as to not miss a single splatter -- asking you, is this really what you enjoy watching?" and concluded with "Manhunt is solid as a game; it's engaging to use stealth as you creep through the streets of this wicked city, using your smarts to avoid death, while dishing out much of your own. It's Ubisoft's Splinter Cell meets the cult Faces of Death videos."
Though, of course, a game of this nature did not come without it's controversy.
The violence in the game drew the attention of U.S. Representative Joe Baca, who was the sponsor of a legislation to fine those who sell adult-themed games to players younger than 17. And in 2007, former Rockstar employee Jeff Williams revealed that even the game's staff were somewhat uncomfortable:
"there was almost a mutiny at the company over that game." Williams explained that the game "just made us all feel icky. It was all about the violence, and it was realistic violence. We all knew there was no way we could explain away that game. There was no way to rationalize it. We were crossing a line."
I once joked with a friend and said it was almost as if they made this game just so people would look at the GTA series and say "You know what, GTA ain't so bad..."

If you never got a chance to play this game, I highly recommend it. If you're a fan of horror, stealth, and/or Rockstar Games in general, this game is right up your dark and ominous ally. Sadly, it is not yet available on PSN as a "PS2 Classic," but you can still find a copy from most online retailers, anywhere between $10 to $20 dollars, brand new.
EDIT: "Manhunt" joined the PS2 Classics on May 14th, 2013.
It is one (if not THE) most disturbing games I have ever played. In fact, just reminiscing about it for this week's spotlight gave me the same unclean feeling the game did in 2003. It's "horror" doesn't come from any gimmicks, like jump scares or loud noises, but from it's atmosphere and how watching Cash (yourself/the player) commit these heinous acts makes you feel. And how YOU feel playing this game will speak volumes about who you are as a person.
Now if you'll excuse me, I think I need a shower. See you next week.
My Rating:
10/10
Please Note: The views expressed in this message are the views of the review author, who is in no way affiliated with SCEA or PlayStation.com.
Previous: "The Suffering" (PS2)
Next: "Resident Evil" (PS1)
"You must make a friend of horror. Horror and moral terror are your friends. If they are not then they are enemies to be feared."

I Only Post Everything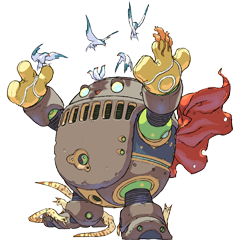 Registered: 02/25/2012
Offline
891 posts
Re: Macabre Mondays: "Manhunt" (PS2)
Apr 29, 2013
Welcoming Committee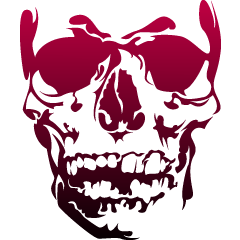 Registered: 09/13/2007
Offline
4403 posts
Re: Macabre Mondays: "Manhunt" (PS2)
May 3, 2013
---

W1Z4RDRY wrote:


I loved this game! Still have my original copy. When PSM had this on the cover and ran a big article on it, I was so excited. It instantly reminded me of The Running Man. Love the atmosphere and concept. I never did play the 2nd game though.

Thanks for the memories!

---
Still have my original copies for part 1 and 2.
The sequel was good, but heavily censored (not that I'm complaining)
The kills were supposed to be much more violent, but it got an AO rating. So, Rockstar had to put static-white screens over most of the executions, in order to get the "M" rating.
"You must make a friend of horror. Horror and moral terror are your friends. If they are not then they are enemies to be feared."

Welcoming Committee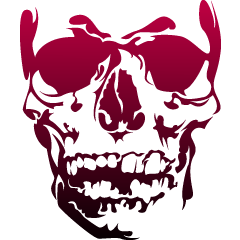 Registered: 09/13/2007
Offline
4403 posts
Re: Macabre Mondays: "Manhunt" (PS2)
May 10, 2013