Reply
Topic Options
Mark Topic as New

Mark Topic as Read

Float this Topic for Current User

Bookmark

Subscribe
Incagneto
Uncharted Territory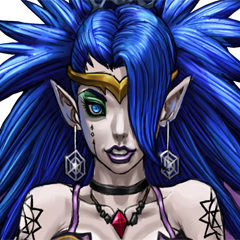 Registered: 04/09/2010
Offline
2090 posts
Re: Resident Evil 4 on Ps Vita
Jan 22, 2012
remote play maybe. other wise no why because the ps vita is not a ps3.
____________________________________________________________
Want a option to buy avatar's on the ps vita's psn store. Then vote on the link by copying it to your web browser.

http://share.blog.us.playstation.com/ideas/2012/07/21/option-to-buy-avatars-on-my-playstation-vita/
Re: Resident Evil 4 on Ps Vita
Jan 25, 2012
It is possible that it might work with Remote Play, but until we get our paws on some Vitas to test out what games work/don't etc it's hard to answer. Hopefully and ideally Sony will put forward a firmware update on the PS3 allowing ALL games to be Remote Play compatible, because at the moment very few natively support the feature and from recent news the only exceptions are people running the hacked firmwares being able to play just about anything via remote play, so it is definitely possible, it's just a question as to whether or not Sony will allow us to do it legitimately.
Re: Resident Evil 4 on Ps Vita
Feb 3, 2012
i imported a vita the remote play is the same as it is on psp only select ps3 games can be played via remote play who knows they might change this in the future but as of now its the same as the psp remote play
Re: Resident Evil 4 on Ps Vita
Mar 10, 2012
Re: Resident Evil 4 on Ps Vita
Mar 10, 2012
Their was a Resident Evil portable anounced but there was not a release date posted. was anounced at 2009 E3
Resident Evil Portable is an announced but unreleased video game by Capcom for the PlayStation Portable. The game is not a remake, but an all-new title being developed with "the PSP Go in mind" and has been described as "totally different for a Resident Evil game". However, as of 2012, the game is yet to be released, and no further announcements have been made since E3 2009
- my source, hope they bring it to the vita now.