Reply
Topic Options
Mark Topic as New

Mark Topic as Read

Float this Topic for Current User

Bookmark

Subscribe
Highlighted
Re: Reballed my first ps3 with success..
---

Doppelgangergang wrote:


---

rsteele wrote:


My only concern with an "oven" reball would be the capacitors and other components on the motherboard would be subjected to the same heat. With a heat gun, hot air wand, or rework station you can localize the heat to just the chipset that needs to be lifted.

---

I would revise that question then.

How about I do an oven reball, but shield the components not to be heated with a few layers of Aluminum foil?

---
don't know if it would work or not for sure with some of the ps3's sensitive components but i did do a oven reflow with a Nvidia video card and the pc its in still works and that was quite some time back...before i did it to the card it actually worked but you would have thought you was using a monochrome monitor..lol
Re: Reballed my first ps3 with success..
It's possible that it would work that way.

The only other thing is getting the temperature right to get the chipset off the MB, then getting it cleaned up and ready for the reballed chip to be placed on the MB, then getting it back in the oven.

But then again OP did it with a heat gun and a piece of wood.


Necessity is the mother of invention!
Re: Reballed my first ps3 with success..
just thought i would give a update for anyone that maybe interested but the machine is still working strong and the fan is operating normally,have been running it almost 24 hours a day to really test it out hardcore...
to the above post..the only thing about an oven reflow is you would really have to protect all the other components from getting the same temps as you don't want everything on the board coming unsoldered and protecting the capacitors is also very important but playdow or silly putty in these areas work fantastic as its what i did with a video card,just have to be sure to get it ALL off before powering up...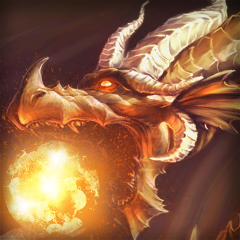 Offline
Re: Reballed my first ps3 with success..
Thanks for the info, kythunder.
Now, how did you get the Integrated HeatSpreader (IHS) off? I was trying to pop the GPU IHS on mine when I did the rear USB mod, but I heard a sharp pop so I freaked out and called it off. I did the "butter knife method" which is using paper and a butter knife inserted just under the GPU IHS on the side facing the CELL CPU. There was so much tension and it didn't pop off as easily as shown in the video. Was afraid I was going to break it so I called it off.
To convince myself the paste under the IHS didn't need replacing, I did a stunt test by running the PS3 without heatsinks (!!!) and placing my hands on the CELL/RSX. It got pretty darn hot after 5 seconds, telling that whatever compound between the IHS and the CPU/GPU die was conducting heat properly then I yanked the power.
Oh, and the sharp popping sound? Turns out the butter knife was at a sharp angle and cut the paper in two. The GPU itself was unharmed.
Re: Reballed my first ps3 with success..
the way i remove the IHS is i just heat it up real good just using a hairdryer here...get it good and hot and then i try and slide working a razor over top the ram chips and it will sometimes just come free pretty easy but other times i do it exactly as this video here shows but i dont use as much force as it seems he is using,i have always just added more heat and work with it and i have always got them off without ever damaging them..but some force is ok as they can take more than you think,just be careful and be sure to go under the proper side so you don't damge anything when prying..
http://www.youtube.com/watch?v=tnfFIoMTcW4
Re: Reballed my first ps3 with success..