Reply
Topic Options
Mark Topic as New

Mark Topic as Read

Float this Topic for Current User

Bookmark

Subscribe
Highlighted
19 replies 830 views Edited Feb 12, 2013
Bought a year of + and I feel not worth it. I would have rather paid the 50 bucks for a more stable faster PSN. The "free" games are blah retros and the other bells and whistles aren't very enjoyable either. I didn't have any expectations going in but after dropping the cash I am thinking "why did I waste my money"?
Feb 12, 2013
How long has it been since you've dropped the cash on your purchase for PlayStation Plus? How long has it been since you've been watching the PlayStation Plus updates come in and out every week? If you're a smart shopper, you would know that you have the capability of knowing what Plus brings you ahead of time. You don't need to be a Plus member to be aware of what you're getting coming in.
The only delay is (most times) not knowing what will happen next week. In February so far we've been granted such games as Guardians of Middle-earth and tomorrow Closure will close the deal with another freebie for the month. While these deals may not rock everyone's boat, everyone who pays attention to Plus regularly should find out what they're getting.
But, it's not just free games Plus members have on take. We also have the discounts, the betas when they happen, the 60-minute game trials (if those swing your sword), the Vita games (if you own one), and even avatars and themes to grab. Not to mention, you're getting a sizeable gigabyte of Cloud storage for whenever your system may break down and you need a transfer. Now that you're stuck with Plus (for the time being), you might as well try to enjoy it while the $50 ticket lasts. Heck, you may even save money along the way. Just try to remember that the best part about being a Plus member is that it's a service trying to win over customers with offers that help to keep you from overspending on the store.
Ghost of Sparta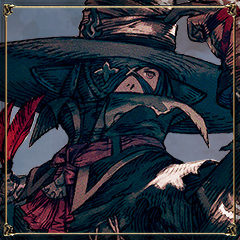 Registered: 07/27/2012
Offline
13569 posts
Feb 12, 2013
People always forget this: It's not just you!
This service is made to be adequete for all of their subscribers. Just because you don't like it doesn't mean everyone doesn't like it. Out in the blog, there were people that actually liked the update. Heck, I like this update too and would get it if I didn't have my hands full in games right now.
The key to being a Plus member, in my opinion, is patience. Wait until a game you like comes. And if you don't like any, just try one. Today I tried GoME and it was actually good.
Each month, they gie away at least four games. There must be at least one that you'll like. And when you add up all of the value, it's way more than $50. Just keep patient.
Re: Really Disappointed
[ Edited ]
Feb 13, 2013
im with OP...Every week im dissappointed..Ive gotten 2 things worth it (to me) in 5 months...Both being $10 or l;ess games anyway.....Defend them all you want, seems more like theyre using ps plus to boost games that arent selelling well in other areas of psn...Guardians of Middle Earth was great, bt 3 out of 4 games drop, causing you to lose all progress for 20+mins...Which just furthers my point...A game as new as that usually isnt put up on ps+, and i think its to get ppl playing, and such PAYING for the dlc's...Its long ques, and the network problems are insane...
Lemme put it this way..for the last 5 weeks straight, ive looked through the weekly offerings of ps plus, then went over to the weekly deals on psn side, and found it much more encouraging...AAA games or no, it doesnt even seem like its one game oper week anymore of any kind...Wth is closure?!?! Come on man...THATS the ticket item this week? did u see that garbage?
Edit: It does seem like the volume of weekly options have been halved since ps bita has begun being carried through ps plus...
Re: Really Disappointed
[ Edited ]
Feb 13, 2013
The year is just starting, let's wait until half a year to start complaining. They have to run out of crappy games to give us sooner or later. Hopefully we get that monthly update, that way we can reduce the number of weeks we get dissapointed and look forward to a week of the month that has something we can look forward too.
EDIT: A list of games I have gotten. Lets see if I have gotten my 50$ dollars back. Note: This are games I have gotten from plus that I actually like.
inFamous 2 (20$)
King of Fighters XIII (15$)
Ninja Gaiden Sigma Plus (35$)
UNcharted Golden Abyss (36$)
Closure (15$)
I don't know about you, but I already gotten my 50$ dollars back and more.

Feb 14, 2013
Iv had ps+ for a month and i would say i have gotten about 300$ in free ps3 games. Whats to complain about?
-------------------

What a wasteland it's become