Reply
Topic Options
Mark Topic as New

Mark Topic as Read

Float this Topic for Current User

Bookmark

Subscribe
Highlighted
Real cause of the PS3 YLOD
42 replies 87515 views Edited Mar 23, 2011
Recently, my 80GB PS3 has experienced the YLOD the night after a 5 hour session of Black Ops. As soon as I turned on the PS3 that day, I saw the dreaded green, yellow, and flashing red system light sequence with my disc stuck. A days later, after many attempts of faling to eject the disc, my PS3 not only eject the disc, it also booted normally as if it never had a problem. Every piece of data is still intact, ready to be transfer to a new PS3, too bad I didn't had a new PS3 to perform a data transfer with, so I turned the PS3 off for the day, but found that it reverted back to its YLOD ways for the rest of the night. This shows that some unknown problem not execessive thermo damage was the cause of my failing PS3. I believed that its a faling power supply since that everything else with my PS3 is in good shape or possibly a firmware glitch that is causing this case of PS3 YLOD, so I created this thread for discussion of the real causes of the PS3 YLOD. Please don't drown this thread with M$ or XBOX fanboy junk, ok.
Re: Real cause of the PS3 YLOD
Mar 23, 2011
Also, I,ve heard sob stories about people using unopened launch PS3s, performing the needed firmware update, only to have their PS3 received the feared YLOD, minutes after first booting their PS3. Who knows, Sony might be asking for yet again another class action lawsuit for bricking PS3s once again.
Treasure Hunter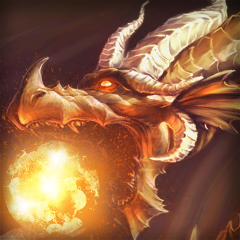 Registered: 04/05/2009
Offline
8212 posts
Re: Real cause of the PS3 YLOD
Mar 23, 2011
YLOD - General Hardware Failure
I stress the "General" part. It could be that your BD drive's controller board is cooked, can be your BGAs fractured (most common), a dead Power Supply, bad RAM, bad Software Flash, etc. etc.
Re: Real cause of the PS3 YLOD
Mar 23, 2011
well, after 5 hours i think that it was hot and shut down before it could cool, rapid cooling i beleave can be a problem with the overheating issue, seeing that it did work for a minute is because the unit is doing what its suposed to and that you fried it, check toutube for vids on how to fix
Re: Real cause of the PS3 YLOD
Mar 23, 2011
I think it has something to do with the firmware, because some people say right after updateing it bricks, just look what happend with update 3.56 where it canceled out harddrives that werent the original, so they keep updating and updateing , sony is obssed with making it unhackable that they dont care if they brick some consoles even though they have never broken any rules. another side to the story is the thermal paste on it is cheap quality.
Re: Real cause of the PS3 YLOD
Mar 23, 2011
what! no way the problem is with the old ass ps3 units getting to much use, iknow it sucks but its true, look at how long he played one game straight, thats just one time how about over and over again you can cry if you want but reality is that we are playing to long and too much, so send it in for 130 and wait for it back , sorry
Logical_Dolphin
PIayStation MVP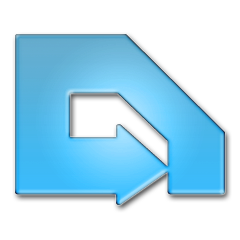 Registered: 07/14/2000
Offline
12905 posts
Re: Real cause of the PS3 YLOD
Mar 24, 2011
Wandererster wrote:

If he had the 80gb ps3 for 2 years or more the thermal paste has probably already dried up, and possibly causing ylod.

I agree, the OP's thermal paste has likely dried up causing the BGA around the GPU to fracture and/or melt. Sometimes when you allow the PS3 to cool down the BGA may re-solidify in a way so the PS3 is operational again, but this may not happen.
At this point the OP needs to have his PS3 reballed and have new thermal paste applied, to have a longer lasting repair...
Re: Real cause of the PS3 YLOD
Mar 24, 2011
Re: Real cause of the PS3 YLOD
Aug 9, 2012
I've still got my 60gb model ps3 and i play it practically everyday and its still fully functional. I have however noticed that the paste is getting a little gooey after i cleaned out the ps3. So looks like i've gotta find some thermal paste to replace the old lot.. feel sorry for everyone who have had the YLOD