Reply
Topic Options
Mark Topic as New

Mark Topic as Read

Float this Topic for Current User

Bookmark

Subscribe
Highlighted
Raise Money For Japan Avatar
7 replies 38 views Edited Mar 18, 2011
Hey Guys!
So I have been thinking about Japan recently, especially because I have family in Yokohama and Tokyo.
I have been donating money to the red cross (https://american.redcross.org/site/Donation2?idb=0&5052.donation=form1&df_id=5052) the lady gaga Japan Bracelet Fund (http://ladygaga.shop.bravadousa.com/Product.aspx?cp=14781_42444&pc=BGAMLG88) and even at my school.
This got me thinking of ways to raise money for Japan. I started thinking about where I have extra money... Well one place that I thought of was on my PSN.
Now I don't think Im the only one who has some extra $$$ on their PSN from when they bought a PSN card and used the money to buy some DLC's. I still have abut 3$ from when I bought some LBP stuff, and I haven't really found any use for the left over 3$.
What if Sony made a "I donated to Japan" or some type of Japan Relief Avatar, and put it on the Play Station Store for purchase. They could sell it for a minimum of 1$ and have an option to increase the donation to whatever amount you want above 1$.
This would be a great way for those who have extra money in their wallet to help a good cause.
I expect that making Avatars costs Sony very little. They could donate the money earned from the Avatar sales to Japan. Not only would this be a great way for the community to participate in helping Japan, but also a great way to help our human family in Japan.
I would like to here your guy's comments, ideas, and thoughts about this. Would this be a good idea/something you would participate in to help Japan?
Re: Raise Money For Japan Avatar
Mar 19, 2011
it's already done. i forget what exactly it's called or where to find it, but there is a theme/avatar you can buy for multiple amounts of your choosing. i did it last night.
Re: Raise Money For Japan Avatar
Mar 19, 2011
The theme itself is advertised once you open up the PlayStation Store. Marked as "Aid Japan," you'll get a simple but cute Japanese-inspired drawing of cartoon characters under a tree... from what I remember.
I purchase the theme myself last night. I had noticed more than 200 ratings in the same boat. It makes me wonder how many people have purchased the theme at this point...
pitythefool852
Hekseville Citizen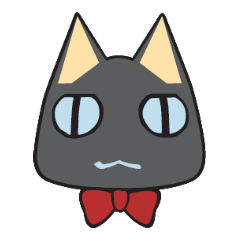 Registered: 06/25/2010
Offline
376 posts
Re: Raise Money For Japan Avatar
Mar 19, 2011
I think having an avatar or even a Home t-shirt is a great idea.
That way more people will notice that this fund exists, as not everyone lives on this forum or the PS Blog.
They can just keep it simple. Maybe just the words Japan Relief Fund instead of your avatar, or superimposed over it.
PityTheFool852
☆ Click to learn about the Japan Relief Fund on PS Store details ☆
Even if you can't donate to the fund yourself, please tell everyone you know on PSN about it, and mention it in your forum signatures
Re: Raise Money For Japan Avatar
Mar 19, 2011
@ Gargolye, yeah, that's how i found it last night. i clicked on it and did the $10 one. i just havn't installed it yet. but yeah, i think it's a good thing to do.
@ Pity, i agree, they should have an avatar with it or seperately, that way it would get more exposure on here and also on the psn with peoples' friends. btw, good stuff on the sig.
Uncharted Territory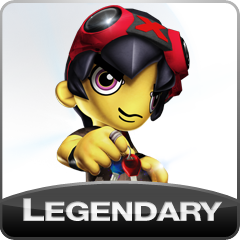 Registered: 07/23/2009
Offline
1549 posts
Re: Raise Money For Japan Avatar
Mar 20, 2011
I just purchased the theme as well, and donated $10. Anything to help.


Twitter: BigPete7978
Re: Raise Money For Japan Avatar
Mar 20, 2011