Reply
Topic Options
Mark Topic as New

Mark Topic as Read

Float this Topic for Current User

Bookmark

Subscribe
Highlighted
Re: Rainbow moon for instant collection
[ Edited ]
---

mochuuu wrote:


If they are interested in getting it into Plus, then they certainly have their SCEA 3rd Party contacts that they can reach out to, so they should know how to get in touch with us =) Every developer has a contact at SCEA that they can get in touch with, but if you feel like they don't know where to go (I'm sure they do), they are welcome to contact me on Twitter (twitter.com/morganharo) and I can help guide them to the right place.

But again, I'm sure they know how to get in touch with us =)

---
Morgan, Thank you so much for taking the time to invest in replying to this topic that I and others feel so strongly about, I am sure they know how to get in contact with you all as well, and forgive me if I miss implied that, this post is more to show you all how much we value both your team and the team over at rainbow moon and what to see that relationship grow.
Again I am very grateful for this and all that you and your staff does,
Jay
Re: Rainbow moon for instant collection
I think this would be a great game to include in the instant game collection, especially if it included both the ps3 and vita versions with cross save. Sony would show its PS+ subscribers how great the cross save feature is, and hopefully encourage future RPGs to include a cross save. The idea of taking a sports game on the road like sony tried to show with it's MLB 12 commercials never really appealed to me. But I think an RPG is a perfect use of this feature, especially with a great game like Rainbow Moon. Please make this happen!!!!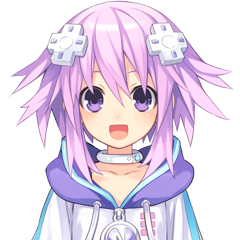 Offline
Re: Rainbow moon for instant collection
Agree - I did have great plans to play MLB 12 on my PS3 and Vita, but that never happened. FIFA or Madden would work better for me, but I digress. Lover the idea of something like Rainbow Moon supporting Cross Save.
PS - Welcome tot he PS Community.
jcalvert
www.calvertgames.com

Re: Rainbow moon for instant collection
Re: Rainbow moon for instant collection
Cross save is one thing in sports games. I think more people is more interested in cross play. For instance there is no reason Sony should be keeping online dynasty mode from Vita owners in MLB the Show. All it is is playing one person online every once in awhile. The same thing is done when playing against someone in exhibition mode online. So that is the frustrating part when it comes to sports games.
I do understand cross save would be good in a case like Rainbow Moon. I need to look more into this game as to I am interested in it. Is there any type of coop in it? Then cross play would come back into play. So it is just those things that Sony and its developers are still leaving out for the most part. PSASBR does have cross play. It works really well too.
As for Rainbow Moon for IGC, that would be awesome. This is because I want to play it, but have still not bought it. It seems like 80-90% of IGC games are ones that I already own or owned. No biggie, I do love the program and will always stay a part of PS Plus.
Re: Rainbow moon for instant collection