Reply
Topic Options
Mark Topic as New

Mark Topic as Read

Float this Topic to the Top

Bookmark

Subscribe
Highlighted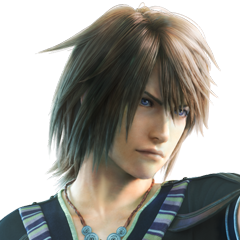 Offline
Re: RIP PS2, what are you best memories?!
Final fantasy x, the entire xenosaga trilogy, mortal Kombat deadly alliance, and soul calibur 3. If sc3 had online gameplay on ps3 I'd never put it down, doesn't even need hd graphics. Just give it online.
My PSN
Re: RIP PS2, what are you best memories?!
Socom II was my first 'big' game and I put way too much time into that, got a lot of wife agro for it! Baldur's Gate: Dark Alliance was another, Gran Turismo 3, Grand Theft Auto 3 is still one of my must have games. And then you have Tiger Woods PGA Tour 04, which was my first golf game. Excellent game, that was the only one that could drag me out of Socom II to play with friends. I can't even tell you how much time I put into it. This does not even include games I am forgetting...
The ps2 was the last true gaming system to maintain a aura of gaming over social interaction or hold your hand play. The ps3 started strong in that respect, but through various mechinations by Sony, ended up a weak imitation in the end. As you can surmise, no ps4 for me.
--- If Socom fans cannot support a Socom game, why should they ever support a non-Socom game? ---