Reply
Topic Options
Mark Topic as New

Mark Topic as Read

Float this Topic for Current User

Bookmark

Subscribe
Highlighted
R.I.P. PS3! ***EDIT***FIXED! IT IZ ALIVE! ITZ ALIVE!!1!!11!!!!11 ***EDIT*** WH00PS SHE'S DEAD AGAIN
14 replies 39 views Edited Jan 25, 2012
Bought: 02/06/2007
Died: 05/23/2009
Edit - Rebirth: 05/24/09
Edit - Redeath: 01/24/12
So today I was watching a rented PSN movie on my PS3 today (Casino Royale). After the movie ended, I decided to play Metal Gear Online. The game was going good for the first 15 mins, but then my PS3 froze. Before I shut down my PS3 I removed the disc (I've heard stories that some people lose their disc's in the event of a system failure). I then tried to shut it down by holding the Power Button. I heard the beep, confirming that I have selected the shut down button, but it didnt shut down. Instead, the green light continued to flash for about 10 mins. I then proceeded to flip the switch on the back of the PS3. I left it alone for an hour, then tried to turn it on again, but I get nothing, just a blank screen.
Is my PS3 really dead?
Should I consider buying a new one?
Does anyone have any knowledge that they can share with me on how to fix this (if it is fixable)?
Should I open the current PS3 and try to find a fix?
Other things about my PS3:
I only had a 1yr warranty from 2007 - 2008.
Model #: CECHA01
Solution: When I went through the system restoration and the system would continue to restart the restoration in an endless loop, I figured that I'd give it a shot and change the hard drive with another. Now everything works fine, and so my PS3 lives on!
Message Edited by SigmaGT on
05-24-2009
12:32 AM
TwiztedR3DHead
Uncharted Territory
Registered: 02/07/2009
Offline
1579 posts
May 24, 2009
If it still turns on but you don't have a picture I would try to reset the PS3 first.
To do this, with the power off, you press and hold the power button (from the PS3, not the controller) for about 5 seconds. You will hear a few beeps.
____________________________________
Got the YLOD? You're not alone, but I can help.

May 24, 2009
Still nothing. Just a black screen....
May 24, 2009
Try the Safe Mode.
1. Put the PS3 into Standby (Red light)
2. Hold down the Power button, it will turn green, keep holding it down until it goes to red and let go.
3. Hold down the power button again until you hear 2 consecutive beeps and let go. If its successful you'll have a screen asking you to plug in your controller
try the option to restore the default settings.
good luck. hope it works.
May 24, 2009
Wow, didnt know of that feature. Thanks
Problem is that from here it gives me 6 options. Which action is best
1. Restart System
2. Restore Default Settings
3. Restore File System
4. Rebuild Database
5. Restore PS3 System
6. System Update
Edit: Selected Option 2. The system still gives me a black screen. Iwent with Option 4, and it says that my hard sisks file system is corrupted and will be restored.
Message Edited by SigmaGT on 05-23-2009 11:52 PM
gamereign555
I Only Post Everything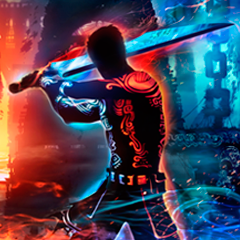 Registered: 04/26/2009
Offline
1173 posts