Reply
Topic Options
Mark Topic as New

Mark Topic as Read

Float this Topic for Current User

Bookmark

Subscribe
Highlighted
3 replies 129 views Edited May 2, 2013
Okay so I have question and hopefully one of you can answer it. So recently the game got discounted on the store to $10 for plus members, very tempting since I was waiting for the Vita version. I heard that if you purchase the PS3 version now, you will be able to get Deadlocked for free ( $15 value ) along with the Vita version, is this true?
Uncharted Territory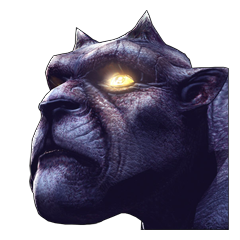 Registered: 08/30/2012
Offline
1508 posts
Re: Question about R&C: FFA
[ Edited ]
May 2, 2013
From a couple of my posts earlier this week.

---

Sonicfan11589 wrote:


If anyone can answer, since it has been promised that if we purchase the PS3 version of Ratchet and Clank: Full Frontal Assault, we get the eventual PS Vita version FREE along with the eventual re-release of Ratchet: Deadlocked. The game is discounted currently due to the PS Heritage Sale.

I'm sure the answer is yes, but i want to be sure.

---
I'm not totally clear on your question, but if you're asking, "If I buy R&C: FFA on PS3 today during the sale, will I get the Vita version of R&C: FFA and Deadlocked?" Then yes, you will. I'll try to find a post that says so and link it here.
Edit: This should help you. Link Greg Phillips is a Producer for SCEA
---

Ming_Dragon wrote:


So I noticed that if you buy Ratchet and Clank: Full Frontal Assault, you get the Vita version free.

However, I also noticed there is no way to just buy the vita version.

Its not in the PS store or anything.

If I were to buy it right now on the PS3, would I be able to download and play the PSV version right now? (I wouldn't, that would be dumb to not get 2 games (basically) for free- just curious)

---
This should answer any questions you have, and at the beginning of the comments you'll see answered that they don't have a restriction on purchase date of the PS3 version for receiving the free download Deadlocked for PS3 along with the Vita version when it's released at the current Spring 2013 announced time. There is no solid date though.
---

Greg Phillips wrote:


As many of you know, when Ratchet & Clank: Full Frontal Assault launched for the PS3 system this past November, we announced that the PS Vita version would be coming out later in January 2013 to ensure the best portable Ratchet & Clank experience possible.

Our friends at Tin Giant have been working night and day to bring Insomniac's PS3 game to the PS Vita system and to provide our fans with a great game. While the original delay has helped us make the game better, we still need more time to bring the game up to the standards expected by our fans.

In order to do this, the launch date for Ratchet & Clank: Full Frontal Assault for PS Vita has moved to Spring 2013. We realize that this delay may be disappointing for our fans, but please know that we are doing our best to get the game into your hands as soon as possible.

For those of you who have purchased the PS3 version of the game and are waiting for your PS Vita entitlement, we want to make it up to you as best we can. On the release date for Ratchet & Clank: Full Frontal Assault for PS Vita, we will be offering Ratchet & Clank: Deadlocked for the PS3 system as a free download to all of our fans who purchased Ratchet & Clank: Full Frontal Assault for the PS3 system (digitally or on disc). The giveaway will become available when Ratchet & Clank: Full Frontal Assault for PS Vita releases.

We greatly appreciate your patience as we work to bring you the best Ratchet & Clank experience possible for the PS Vita system. We will update you with a specific release date as soon as it is available.

Thanks again!

---