Reply
Topic Options
Mark Topic as New

Mark Topic as Read

Float this Topic for Current User

Bookmark

Subscribe
Highlighted
Re: Ps4 Question * What do you think of them not including the ps eye with the ps4
---

You_Silly_Humans wrote:
I don't believe with the current mainstream ideals that it would have been a tiny chance. If there was any time to get it off the ground it would be now in my opinion.

---
Why now? Just look in this thread, the majority doesn't want the camera, a lot of Xbox fans are irritated that are being forced to get kinect. Developers should give us a reason to get the camera.
Consumer Services and Technical Support 1-800-345-7669
Mon - Fri, 8:00AM - 8:00PM PST
Live Chat
I don't work for Sony. Just a gamer helping others.
You_Silly_Humans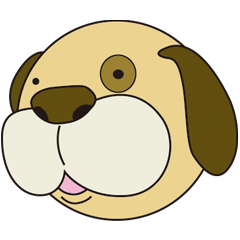 Offline
Re: Ps4 Question * What do you think of them not including the ps eye with the ps4
[ Edited ]
Why not ExMimic? Because I don't think people really know what they want or have the insight to see the future implications.. but I guess if you need fast cash you need fast cash right?
Oh wait I got off track that has nothing to do with it...
______________________________________________________________

~ What? The devil don't take checks, I tried to send a message to god his phone don't take texts.. ~

Re: Ps4 Question * What do you think of them not including the ps eye with the ps4
---

You_Silly_Humans wrote:


@ Warlock I understand completely man, But what you aren't understanding is the devices have little to do with mobility even though they are indeed motion devices and no one would force you to use these features, I'm talking about cool features that wouldn't require it to play a game but would enhance the experience if you wanted, and I'm sure as more time goes on more features we can't even think of right now that have nothing to do with motion would be set in place, also not to sound rude but we are talking about the advancement of technology with hardware and software as a whole, this of course would all be optional in a perfect world, meaning they wouldn't require you to need these things to play the games that took advantage of them, so honestly I don't see why just because a certain group of people couldn't enjoy every feature, that now somehow the entire device isn't a good idea for everyone?

---
As it stands the technology is not worth using. Companies have not yet figured out the best methods to use these "cool" features. They really haven't even begun to figure out a plain method to use these features in a way that appeal to the large bulk of gamers. Why add something "cool" if let's say even 70% of gamers won't touch? If I was a developer I'd want to make games that appeal to the largest portion of gamers as possible. I'd want it accessible to all. Not add extra cool features at an increased development cost that I'm likely not going to recoup because few would want to play with those features.
Bioshock: Infinite My Review
Re: Ps4 Question * What do you think of them not including the ps eye with the ps4
I don't even know why this question is being asked. The answer is obvious.
Given the reaction of people to the Xbone forcing the kenect down people's throats, and how that decision is a contributing factor to the "less then stellar" pre order sales, it is obvious Sony made the right choice, both marketing and business wise.
Despite what some have said in this thread, Sony's business goal is not to have wide spread adoption and application support of the PS eye camera, it is to sell consoles. Hopefully, more consoles than the other guy. If sacrificing the developer support of a single peripheral will achieve this goal, then it is the right choice to make, period.
Motion controls are dead. The novelty has worn off. Wii U sales have shown that, and Xbox fans have constantly complained that they do not want to have to pay for something that they don't even like to use in the first place.
Given all that, why would Sony charge more for a console to include something people don't even want?
.
Re: Ps4 Question * What do you think of them not including the ps eye with the ps4
It seems as if the technology has come a long way with regard to motion controls and augmented reality. I can seriously see developers using this tech their games this time around. However, I think it was a very smart move not to force a camera on to ever PS4 buyer. $399 vs. $500 is going to be a huge selling point, especially for parents buying for their children around holiday time. I do believe that we will see a PS4 delux edition that will come bundled with the camera. I plan on buying the bundle if one is available at launch. If not I will stll be getting the camera at launch.
Re: Ps4 Question * What do you think of them not including the ps eye with the ps4
I am glad it's not included! If I'd want something shoved down my throat I would have got the crapbox 1. I am also tired of people saying "motion control is the future of gamming". No it's not . Both with the Kinect 1.0 and the Eye, they were cute at first but then no one wanted it. If it was the future of gamming why didn't it take off? Because it doesn't offer what people want, period. The games were so so at best and didn't really work the way people wanted or thought. Now if it could body scan me, duplicate me exactly in a game, and match my movements 100% accurately in game, in real time, then maybe I would get one. I decided on the PS4 because I had a choice not to get a camera. I have also gotten rid of ALL Microshaft crap and have nothing but Sony now. If you want a camera, purchase one, if you don't , don't . But please don't try to sell people on the "merits" of motion control gamming, you are not going to sell people something they don'y want. The other one tried that and we see how well that went over.

JASONxxVOORHEES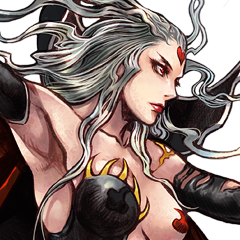 Offline
Re: Ps4 Question * What do you think of them not including the ps eye with the ps4
@ silly,
You cant keep saying "mainstream, popular and devs"
Obviously its not popular or mainstream... just from this post alone there are obviosly more people against camera gaming. It is not popular and wont be until a company decides to GREATLY invest in the tech and software.
As for devs, I honestly dont think they care. They want the easiest way to keep pumping out games that they can...this does not include new hardware to learn and work around.
Only Lions Head seems excited about cameras and thier games are terrible at best.
Re: What do you think of them not including the ps eye with the ps4
[ Edited ]
---

Setzaroth wrote:


Its a good thing, keeps the price low for something not everyone is going to use.

---
You know what? I use my PS3 Eye more with my PC for Video calling than with my PS3. The wide angle camera adjustment plus built in mic is awesome... I don't forsee needing a PS4 camera as of now... I hope for basic stuff, the PS3 one will be compatible, but I know the answer to this all too well!
Will the PS3 Move controller work with PS4 though? EDIT: Whatdya know? The PS Move works with the PS4.. Now please make the PS3 Eye kinda compatible too and I am cool!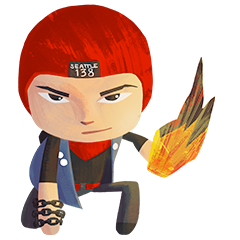 Offline