Reply
Topic Options
Mark Topic as New

Mark Topic as Read

Float this Topic for Current User

Bookmark

Subscribe
Highlighted
18 replies 352 views Edited Apr 23, 2013
So I was using a refurb 60gb ps3 from sony after my first one got the ylod back in 2011. Last month I decided to get thermal paste and thermal pad upgrades from gophermods because it had been about 2 years since I got it. I get it back with the 19 bladed fan, the more efficient power supply, arctic cooling mx-4, and thermal pad upgrades bla bla bla but in less than a months time it got the ylod. I was planning to take it apart to see if gophermods actually replaced the thermal paste but turned it on one last time and it magically turned on!!!
All I did was take the hardrive out and back in because Ive heard that is a cause of the ylod, but it didnt work. About 5 days later it did!!
What the heck? how does that even work? I thought the processors solder was melted (or whatever the solder does to cause the ylod) but clearly that wasnt the case. Has this happened to anyone else? I am somewhat scared to actually play some games for fear it may get the ylod again.
Re: Ps3 back from the dead?
Apr 23, 2013
it will YLOD again i'm sorry to say,minor temp changes on the board can make it flex just enough to get contact,i have seen them with ylod and just making the heatsink brackets tighter will make them come back on but its usually just for a very short time..you can remove a hdd from a ps3 and it will still come on and it will just give a msg that the correct hdd wasn't found.
Re: Ps3 back from the dead?
Apr 23, 2013
Best time to back up all your saved data to a USB device. If it breaks against and you get a different system you can restore your data.
PSN: Deaofly
60 GIG Ps3 Owner Since January 21, 2007
500GB Ps4 Owner Since November 22, 2014
1000 Model PSP Owner, PSP Go Owner and PS Vita Owner
PS1 and PS2, Both Original Systems.
Re: Ps3 back from the dead?
Apr 25, 2013
Just got the ylod again : \
What I dont understand is even though I had the thermal pad and thermal paste upgrades how did it get the ylod?
From what I understand the ylod is a nonspecific failure right? Could it be something else that is wrong with it other than the whole solder issue? Should I crack open the ps3 to see if gophermods actually replaced the thermal paste? Do you guys know of any other repair company besides gophermods?
Re: Ps3 back from the dead?
Apr 27, 2013
Could be their attempts to prevent a problem for you, actually forced that problem to the forefront. I have a friend who hasn't been able to use his for YEARS, because he went on a plane, and checked it, instead of carry-on, and TSA decided it was a "questionable item" and TSA cracked the thing open, and messed it up. Even worse, that voided the warrenty, and SONY won't do anything for him.
itsnotozzyitsozz
Uncharted Territory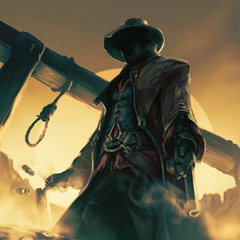 Registered: 09/04/2011
Offline
1468 posts
Re: Ps3 back from the dead?
Apr 27, 2013
Yeah, Sony is a good repair service. I mean, not repair, persay, you will just get another system :/
----------------------------------------------------------------------------------------------------------
Re: Ps3 back from the dead?
Apr 27, 2013
Re: Ps3 back from the dead?
[ Edited ]
Apr 27, 2013
Seconded on Kythunders post...Reflows on any device can work anywhere from a month to a year...it depends. Even more modern techniques such as Dark IR reflows still are iffy at best. It's more or less putting a bandaid on a more serious existing problem. This is also however why i take advantage of newly released models quite often and trade/sell my consoles out the moment the warranty is up.
..Well that and i'm a sucker for new small and shiny.
P.S..this topic made me remember how many reflows were requested with the Nvidia 8xxx series Desktop/Laptop GPU series due to the lead free defective solder...Nightmares.
PlayStation 4
i5/GTX1060 6GB/16GB Ram PC
Two Vita Slims
Xbox One S
https://www.youtube.com/channel/UCU6bsOtsK8T5BA1zTZ1458g
Owner of LiquidEvilGaming Youtube channel
@LiquidEvilGames Twitter
I Only Post Everything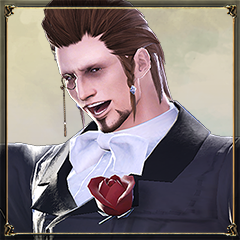 Registered: 02/05/2013
Offline
1014 posts
Re: Ps3 back from the dead?
Apr 27, 2013
Docshady, if you're going to post make it worthwhile.
Maybe reballing the system will help. Changing the thermal paste is definitely a good idea, but reballing it is most likely to work better. You can try hanging the fans, that might help. Maybe a higher speed fan to get more heat out. The only thing is that with higher speed fans, they die earlier.
My PSN