Reply
Topic Options
Mark Topic as New

Mark Topic as Read

Float this Topic for Current User

Bookmark

Subscribe
Offline
Re: Plus and Bioshock Infinite
It just all depends where in the store you download the game from. just make sure you download the game instead of the trial and I am not being sarcastic I am sure you would have if you new but another way you can download games and this is how I do it is go to the store on your computer then it will be in que when you turn on your system.
NalyoGaming.com - YouTube.com/Nalyo44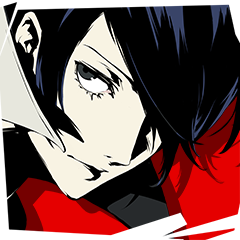 Online
Re: Plus and Bioshock Infinite
---

deaofly wrote:
I have not played the first 2 bioshock games. But Infinite really has me thinking of pick both of them up.

---
You should definitely play the first one. It's the best one in my book. Gameplay is very similar, but the setting is much more closed. However, if you know anything about the location of Rapture, this isn't surprising, and is actually what made Infinite so refreshing. Playing the games in reverse could have the same effect. The settings contrast so strongly, yet each are gorgeous in their own ways. Getting Bioshock 2 would depend entirely on whether or not you like the first.
Highlighted
Re: Plus and Bioshock Infinite
---

glaciusx25 wrote:


---

Phillyblunz wrote:


---

deaofly wrote:
It's a great game. Begining is slow but it picks up after about 20 mins and it gets a lot better when you get guns and powers.

---

I havent played 1 or 2, is the game cannon?

---

Think you mean canon.

Bioshock Infinite follows a different storyline and with new characters, but there are some references to the first two Bioshock games.

They take place in the same universe, technically.

---
meanwhile in Infinite's Brutal at Sea DLC is more of a alternative timeline for the characters. expect it still set in Rapture i think during the event of 1 and 2.
but hey its confusing anyway