Reply
Topic Options
Mark Topic as New

Mark Topic as Read

Float this Topic for Current User

Bookmark

Subscribe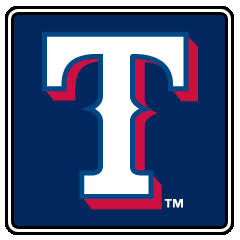 By: ULUV2NVME
First Son
5 posts
Find more conversations like this:
Please add an "Upload Studio" -like app to the PS4
[ Edited ]
2 replies 449 views Edited May 26, 2014
The "Sharefactory" was a step in the right direction as far as allowing PS4 users the ability to edit, share, and export their gameplay footage. But I feel that there is a need to have a on system app for sharing any and all captured gameplay footage similar to the Xbox One's "Upload Studio" app. There you have the ability to check out your friend's captured gameplay clips all in one central place. On the PS4. Sure there is the "What's new" feature, but after a short time if you've uploaded something, it will become unavailable to those who want to watch it later due to its constantly updating nature.
As another user stated, "I shouldn't have to go to a third party social site to view my and my friend's uploads, not when the Playstation Network is my primary social media site". I desire the ability to be able to click on a friend's name and instantly see his catalog of game captures along with the other items and info in his gamer profile. It appears that the stewards of PSN are on track. But this, is the next logical step in the evolution of sharing gameplay footage.
Mod Edit: Updated label, subject title & added breaks to body of text. Please click here to learn more about labels and here to review the Rules of Conduct. -Super_Nova2k13
Re: Please add an "Upload Studio" -like app to the PS4
May 26, 2014
You will have to host on a THIRD party sites as they have PAID and done the SERVER FARM deals...
Hosting 7TB of PS4 Users content per year is Not going to be done With out an EXTERNAL Hosting sponsors...
Even Google only gives away 10GB per customer increased to 15GB after long term usage...
Face book has done this deal WITH OUT any adverts on the playback feed... unlike twitch or Ustream or Youtube who all require you sit and watch adverts. The PS4 captures 720p feeds. The uploads at 360p of the PS3 uploader is nothing compaired to what the PS4 uploads nearly 1GB uploaded per 15min clip...
Every user on PS4 has there own single activites feed under there name and most of it all goes through facebook...
"Whats new" is not the only section where users content ends up. theres activites feed per user....
If you want to view their content you can still view it there as well face book and twitter in the PS4 browser but you do not need to go to the hosting site....
And yes any one can see your activities...
SIEE PS3/PS4 Beta Tester
From SIE blog firmware 4.50 post "There is no guarantee that all USB storage devices are compatible with your system."
Re: Please add an "Upload Studio" -like app to the PS4
May 26, 2014
-Sign up for a Youtube account and set up your channel
-Share your channel with your friends and subscribe to each other's channels so you get notified via email when something new is uploaded
-Upload some short game clips just to get something to gain views
-Once your total number of views reaches a certain number (100?), Youtube will automatically unlock 'unlimited length/size' upload capability (this is how some people have entire game playthroughs posted in a single video)
-Once the number of channel subcribers reaches a certain level (1,000?), Youtube will automatically unlock 'Youtube Live Events' for your account (this is youtube's live streaming service, which at this point, will require additional equipment)
Videos can be viewed directly via the PS4 at http://www.youtube.com/tv and subscriptions (among other settings) can be managed through the smartphone link.