Reply
Topic Options
Mark Topic as New

Mark Topic as Read

Float this Topic for Current User

Bookmark

Subscribe
Highlighted
Playstation welcome back suggestion
39 replies 47 views Edited May 4, 2011
How bout Sony give us the escalation map pack for free. That would be a nice welcome back deal for everyone that plays black ops. It would really be nice if we could get it now. Which I'm pretty sure that a company as big as sony could make that happen.
Re: Playstation welcome back suggestion
May 4, 2011
That would be amazing but that's one of treyarc's mega profits. I really doubt that would happen plus it wasn't sonys fault im proud that Sony stepped it up for us to make our network safer. think about it they made it safer and there giving us a month of playstation plus and a free download. I wonder what that download is. And Sony actually cares about our personal stuff I read there blog and it said that you have to change your passcode in order to sign in. And to answer your question I highly doubt that Sony would talk to treyarc about that it would cost way to much. just buy it or game share what me and my friends do is one person buys it and gives it to four freind's each friend pays % bucks you should try it then treyarc gets money Sony gets money and we save money.
Re: Playstation welcome back suggestion
May 4, 2011
The welcome back package is supposed ti be for everyon, not everyone plays Call Of Duty 7. I'm happy with the 30 days PS+ because we shouldn't get anything in the first place.
Re: Playstation welcome back suggestion
May 4, 2011
Dude, Sony step up to late, They knew there were hackers out there. Their security wasn't enough to stop hackers from hacking into the Network. Now it's over two weeks and no online yet for anybody. And what they have been saying about the credit cards being safe. Is bull, You tell me they shut the Network down and they don't touch nothing else. They're hackers they steal identity, Make you unhappy, Because you can't do multiplayer. They have nothing else to do but hack into big companies. That's there game and they enjoy it. Are you a gamer, are you happy you can't do multiplayer or mad as he'll. Sony should have better security since they have multiplayer. As soon as the PS3 came out and should've had the best security on the market. They're a billion dollar company. Stuart758. russellbaynes@hotmail.com
dk3dknight
Uncharted Territory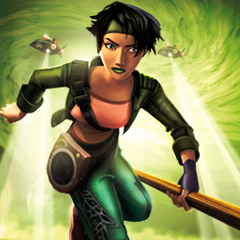 Registered: 03/08/2007
Offline
1480 posts
Re: Playstation welcome back suggestion
May 7, 2011
First that dlc idea is useless for me do not own any cod whatso ever...
Second I think ill also enjoy the uk welcome back program.. lol
Third well hope to see the playstation network come up, we've been missing
a few new cool demos..
_____________
I came...
I saw...
I conquered....

But only for the weekend.