Reply
Topic Options
Mark Topic as New

Mark Topic as Read

Float this Topic for Current User

Bookmark

Subscribe
Highlighted
Re: Playstation provide affordable Hi-speed internet service
I don't know where you have been, however sony provides more than xbox. xbox always seem to catch up and never lead! get your facts straight and stop lying!
Re: Playstation provide affordable Hi-speed internet service
---

BRIT-KO wrote:


---

Johnboycoolmoose wrote:


I said affordable Internet at those speeds, I know there is plenty out there, that is not the point! Not everybody can afford the internet!

---

Then if they want to game online don't buy a PS3.

---
internet is not the main focus of ps3 and sony . if that was case they couldve charge for it way back on ps2 as well as ps3. Internet is not important to own a ps3 in order to game on it..
I dont know why you said that? the majority of the games sony endorse today are sp
Mcbuttz78

vp-psn legioniaree group.

Seek wisdom, not knowledge. Knowledge is of the past, Wisdom is of the future


FidelityNy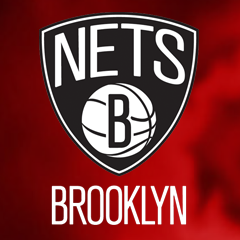 Offline
Re: Playstation provide affordable Hi-speed internet service
---

Johnboycoolmoose wrote:
finally somebody that didn't say something stupid, also the speeds I was talking about normally don't come with the cheapest package. Yes there is real cheap internet deals, however at those speeds would make the graphics of the Ps4 into crap. Since the Ps4 is all about the internet speeds, however if they use the SSD hard drive like they are talking about, that might be all they would need even on a slow connection since SSD promises to have faster data.

---
You're talking about people making stupid comments when your idea itself is irrational. It isn't going to happen. Sony wouldn't make a dime profit off of affordable HSI. Googles Fiber Optic services are going to cost billions to get up and running, they need all the money they can get to gain them some profit, the last thing they'd do is offer cheaper service that in your case Sony would be paying for with nothing in return. I know I'm not switching from Verizon Fios service for a Sony - Google service, no matter how much I love their products and services. That's one less constumer, one more loss. Sony simply needs an improve network, it isn't totally the users internet speeds. I ran Xbox Live on a slow 2-3mbps connection perfectly fine, yet I have issues with a 65mbps connection on PSN.
Re: Playstation provide affordable Hi-speed internet service
[ Edited ]
Look, ever since internet had been created that it has been and always be the focal point in video games such as: Call of duty, battlefield, mag, and halo, to say a few! Sony openly admitting they had been behind for years in the internet section and been doing everything to catch up. Fyi, Microsoft and Nintendo have put a Internet Explorer in their next systems because it is a big deal. Sony fixed their problems with the internet and they wouldn't have sunk millions of dollars fixing something if it wasn't important!
"Edited: Rude Language"
Re: Playstation provide affordable Hi-speed internet service
[ Edited ]
I'm just saying if Sony is going to focuss on game streaming, not everbody is going to afford it and could shut them down if it doesn't work. Listen to the post before responding. Xbox 360 don't stream games at the same quality as the Ps4 promises!