Reply
Topic Options
Mark Topic as New

Mark Topic as Read

Float this Topic for Current User

Bookmark

Subscribe
Highlighted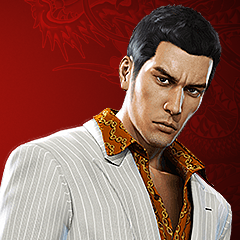 Offline
Re: Playstation network and Racism
Re: Playstation network and Racism
Most of these kids talking crap online are the ones getting picked and bullied in school and they try to act hard behind a screen where nobody can touch them and to be truthful I seen a lot of adults to this too cyz they have ego issues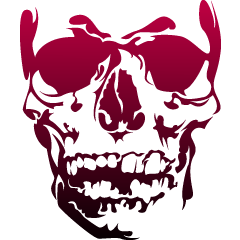 Offline
Re: Playstation network and Racism
I'll save this rant for another day.. but, this is one of the reasons why I sometimes think to myself, that online multiplayer ruined gaming.
There's nothing you can do but file a complaint in-game and/or with Sony. If these "people" get enough, I know for a fact Sony bans them.
Here is where you can report people directly to Sony: https://support.us.playstation.com/app/answers/detail/a_id/218/kw/complaint
"You must make a friend of horror. Horror and moral terror are your friends. If they are not then they are enemies to be feared."

Re: Playstation network and Racism
[ Edited ]
I can add very little to what has already been stated, report them, mute them, block them, that is all you can do, it is also one of the reasons I hardly play online, & especially in games like COD!
I'd like to conclude by saying that most people who use PSN are decent human beings & are not (thank God) like the racist, sexist & homophobic imbeciles you see in games like COD.
BRIT-KO
Customer Service Available Mon-Fri 8am - 8pm
General Enquires - 1-800-345-SONY (7669)
Account & Billing Support -1-877-971-SONY (7669)

Live Chat Available Mon-Sat 6am-10pm PST & Sun 6am-8pm - LiveChat
Re: Playstation network and Racism
---

TRYRESA-916 wrote:
Yes i get frustrated at things, like everyone else on this planet does.
Theres a solution to that..... ignore it. its very simple. Don't react to it, just mute them, turn/walk away and carry on about your business.
Its called life that why im asking playstation to do something about it, because it can be done.
So you want a company do something for you, about something that you can help yourself with? Kinda lazy if you ask me.... Sony already does things to inflammatory people.... You report them, and be on with your gaming/internet session. Sooner or later, those people are going to get enough reports on them that they'll be banned.

Just becuase it the internet doesnt give anyone the right to mess it up for everyone.
Actually, it only makes things worse, because they're behind a veil of anonymity. There's really nothing that can be done to keep these people away.... they'll make a new account, buy a nother device etc etc....
Sounds to me you want a very nazi-like, police-state version of the internet....

With something as far reaching as an interconnected world, you have no choice but to take the good with the bad. You can never completely be rid of negative people.

Thanks you for taking your time out of your day to let me know that. Must been hard.
Of course its hard.... I have to deal with complainers all the time. Here and in my daily life. But I don't let it get to me like you seem to express.

---
Furiously Chaosing
Re: Playstation network and Racism
[ Edited ]
Re: Playstation network and Racism
---

TRYRESA-916 wrote:
Im 23 years old and I've been called the nword by some kid no older then 13.

---
There's your problem. You are getting bent out of shape by the new word some pre-pubescent, voice cracking, looser, who's set hasn't even dropped yet, learned, and is saying to get under your skin?
Seriously?
You have to be a little more secure in yourself and in your own race then that my lady.
To this 13 year old result of improper birth control, the nword is less about racism, and more about saying something edgy to get under your skin, while his Mommy isn't around.
If he was 6 he would be calling you a poopy head. Would you let that get to you as well? It is being said by the same motivation, I can assure you.
Would it surprise you to know that there are pre teen idiots that use the nword online in the same way, and they are black themselves? I have witnessed this first hand.
Again be a little more secure in your own race.
I think as a race, adult black people have enough to be confident and proud of that they can laugh off a random, idiotic, meaningless use of the nword from some immature child that doesn't have the intelligence to truly understand what the hell he is saying.
You will live a much less stressful life.
Now, if he insults your gaming ability, hunt him down, and kill him.
.
Viewtiful_Josh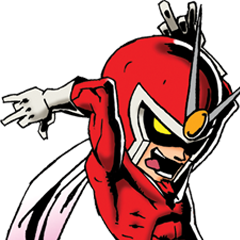 Offline
Re: Playstation network and Racism
I'm sorry, but I am getting a bit irked by these "I'm a female player and blank". Guess what, this happends to men too. Don't get me wrong, I totally understand, but what can you do about it? PSN is filled with an array of different people and you're bound to find someone that is rude to you. Maybe you gals should start a movement (since it seems there's a big number of you now) and ask Sony for a more punishing "report"ing system for the good of online gaming.

Gameplay -> http://www.youtube.com/watch?v=Gzxc59Y6GcA
Re: Playstation network and Racism
---

Viewtiful_Josh wrote:


I'm sorry, but I am getting a bit irked by these "I'm a female player and blank". Guess what, this happends to men too. Don't get me wrong, I totally understand, but what can you do about it? PSN is filled with an array of different people and you're bound to find someone that is rude to you. Maybe you gals should start a movement (since it seems there's a big number of you now) and ask Sony for a more punishing "report"ing system for the good of online gaming.

---
hahaha that sounds so mean