Reply
Topic Options
Mark Topic as New

Mark Topic as Read

Float this Topic for Current User

Bookmark

Subscribe
Highlighted
Playstation network and Racism
109 replies 1068 views Edited Apr 18, 2013
I know I'm not the only one who witness it going on with games that muiltiplayer capable. But i know forsure that im tired of hearing it when im just trying to enjoy online gaming with my friends.
As a female gamer and of color i feel i get it the worst. The worst online community I've played on psn network is Call of Duty: BLacks Ops 2. This place i have heard the most racial remarks and slurs and nothing seems to be done about. I have never been caller the nword or sexually harrass in real life. But online i hear it all. People seem to report these ignorant-tards but may see them later in time. And i know for a fact if i reported this guy calling me nword and mexican beaners etc then he has had to have said it a thousand times more after i report him. (still there?)
I wish psn comes up with this band that will permanently band your ps3 and account for signing up online. This means you will have to purchase a new ps3, and make a new psn email account. You will lose all your trophies save data, and my gosh dont be a ps plus user like me then you'll really be bent out of shape. Yes all this to stop online racism. Im 23 years old and I've been called the nword by some kid no older then 13. I tired of always happening to defend myself becuase some random person for what reason wants to say the n word like 80 millions tims like he knows no other words in his vocab. Psn has to be think this is okay becuase it gets worst by the sec and ive own bo2 since black friday. Even server from englands are racist towards americans in general.
I as a female and ps-plus user would like to just get online games with others and have fun. Not start races wars or have to witness this. This community also have kids in it and I'd be **bleep** if some lil kid im old enough to have disrespect me online becuase his parents arent around and he dont know what he even saying.
So please please playstation take my idea and think on it. Banning racist and sexual harrasser from getting online can easliy get rid of the negativity and make online play fun and enjoyable. (not enjoyable to pay for online to be called the nword every chance a ignorant person wants to get a reaction)
I Only Post Everything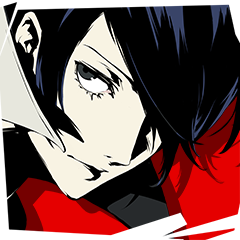 Registered: 11/13/2009
Online
952 posts
Re: Playstation network and Racism
Apr 18, 2013
I really don't know how Sony handles these reports but it doesn't seem to be effective. Maybe it will improve for the ps4 but I don't think they're going to change anything on the ps3. The only effective solution is to just mute them. They are just children trying to be big and tough by showing they can use those words. Engaging them is what they want and it just encourages them. If you hear one of those words mute them automatically. It's that simple.
Re: Playstation network and Racism
Apr 18, 2013
Yes i get frustrated at things, like everyone else on this planet does. Its called life that why im asking playstation to do something about it, because it can be done.. Just becuase it the internet doesnt give anyone the right to mess it up.for everyone Thanks you for taking your time out of your day to let me know that. Must been hard.
Uncharted Territory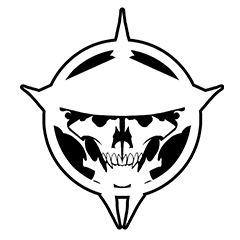 Registered: 01/09/2011
Offline
1873 posts
Re: Playstation network and Racism
Apr 18, 2013
what do expect? ofcourse your going to come across a idiot who likes to talk smack online, especially on a big title like black ops 2. just mute him an report him if you want, simple as that.
an i dont see why you should get offended off a random person who dont even know you. happy gaming
I Only Post Everything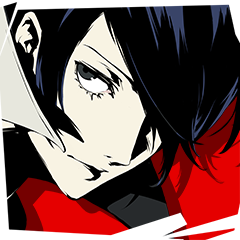 Registered: 11/13/2009
Online
952 posts
Re: Playstation network and Racism
[ Edited ]
Apr 18, 2013
I'm not sure how much they can do. They can't record what people are saying. I believe the only way they would be able to punish people is if they get many reports against the jerk. Sony isnt going to ban someone without proof because one person reported them. Maybe with the recording feature on the ps4 it will be easier to prove abuse.

I do think the reporting system in Black Ops 2 is more effective as more people know about it and use it. So make sure you report them on there.
Re: Playstation network and Racism
Apr 18, 2013
true that, i dont think they can get everybody because ther are so many people out ther that are probably doing the samething you are or around the time you did.