Reply
Topic Options
Mark Topic as New

Mark Topic as Read

Float this Topic to the Top

Bookmark

Subscribe
Re: Playstation Plus
[ Edited ]
---

peckdogg68 wrote:


Im not seeing any on best buys website, i see hard drives but how do i know which would work? Gamestop has only refurbished.

---
Any hard disk that is 2.5 inches with 5400 rpm. Look at the descriptions.
http://www.amazon.com/Seagate-Momentus-5400RPM-Internal-ST9500325AS-Bare/dp/B001R4BBL0/ref=sr_1_2?ie...
---

GrayGargoyle wrote:


While you could upgrade your harddrive now, this would mean footing an extra bill for the harddrive itself in addition to the cost of Plus. With harddrives selling in the $50-$100+ range, do you really want to spend that much money just to enjoy Plus for a few more months on the system?

---
However that is a good point and the exact same point my wife will use when i tell her. She will say you just spent 525 on you ps4 and now want to spend an additional however much the hard drive is, that will be a tough sell
Atari, Nintendo, Sega Genesis, Nintendo 64, PS1, Sega Saturn, PS2, PSP, PS3, Nintendo Wii, Nintendo 3ds and PS4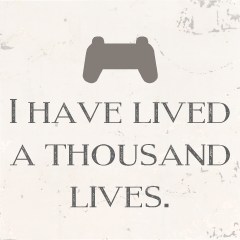 Offline
---

peckdogg68 wrote:


I plan on keeping my ps3 in my bedroom so i will have both systems and can still enjoy games there as well. I may just get a refurb from gamestop, 80 gb should be more then i need.

---
Exactly. The benefit of PS+ on the PS3 won't go away as soon as the PS4 drops. For what it costs to buy a refurb, you can get a good deal on a hard drive. If you're willing to have one shipped, TigerDirect and NewEgg have 1TB drives for $70. If the wife tries to veto, you can stave her off by saying that you can always use it to upgrade the PS4 drive later, if you abandon your PS3 (and all your game saves can be in the cloud, because you have PS+). WIn win.
Good luck.